Featured Bookmaker
Sky Bet are offering FREEbets.org.uk readers a 100% £30 bonus free bet.
Entertainment
November 8th, 2012 by Paul Wilson
G'Day!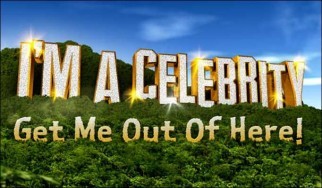 Strewth, is it that time of the year already? Here I was, cracking open a couple of cold tinny's and going over reruns on the ol' VHS of Scott and Charlene's wedding day, as you do, when I noticed the TV listings for this Sunday night (11th of November). Those two blokes out of Byker Grove are back in the 'Jungle' with "I'm a Celebrity…Get Me Out of Here! "
Bailing out of a helicopter that's dangling over Oz will be Dr Who, a former World Heavyweight Champ, a Tory MP, a couple of Soap Stars, a pop songstress, a comedian, an actress, a reality TV soap member from thingamajig and the Crafty Cockney himself all wanting to be crowned King or Queen of the Jungle.
So let's meet these fair dinkum blokes and sheila's who'll soon find out why its called a Bushtucker trial as they get plastered in creepy-crawlies before swallowing a plate of appetising cockroaches, worms and dead dingo's dongers!

Read the rest of this entry »
Follow Paul on Google+
August 17th, 2012 by Paul Wilson
Last night (Wednesday the 16th) saw the launch of Celebrity Big Brother on Channel 5 again, for the second time this year.
The two hour launch show introduced us to the latest celebrity housemates including two ex-Eastenders soap stars, an ex 80′s girl group singer, an ex comedian, an ex barmaid of Coronation Street and a fame hungry Italian Prince amongst others.
Here we look at the housemates in a little more in depth (if that's possible) plus release to you the latest free bets and odds for Celebrity Big Brother 2012.

Read the rest of this entry »
Follow Paul on Google+
Videos
Our Latest Poll...
Sorry, there are no polls available at the moment.