10 Potentially Pivotal Premier League Summer Transfers
Fernandinho, Shakhtar Donetsk to Manchester City
Although capped only five times by Brazil, Fernandinho is a highly impressive midfielder who would bring energy and tenacity to the centre of the Manchester City side.
Many City fans believe Manuel Pellegrini will require a solid holding midfielder this season, following last summer's departure of Nigel De Jong, and Javi Garcia's unconvincing displays since his arrival from Benfica. However, Fernandinho isn't really that player – he's a more mobile midfielder broadly in the style of Chelsea's Ramires, dependent upon surges of energy to turn defence into attack smoothly.
Individually, he's clearly good enough to play for City – but a partnership between him and Yaya Toure might not get the best out of either, and City probably need to strengthen in other areas to improve their title changes significantly.

Leandro Damiao, Internacional to Tottenham Hotspur
One of the longest-running transfer sagas in recent times has seemingly not progressed significantly for the past 18 months. This week, Damiao's agent suggested that Tottenham 'can't be ruled out' when the striker decides to leave Brazil, although there are suggestions Damiao wants Champions League football to keep him in Luiz Felipe Scolari's plans ahead of next summer's World Cup.
Damiao is a complete forward – an old-fashioned number nine – and therefore would seemingly be well-suited to English football. It remains to be seen whether he possesses the goalscoring potential to solve Spurs' striker crisis, however. He's netted only three times in 15 international appearances and managed seven in last year's Brazilian Série A – he constantly looks promising rather than prolific, and while he'd be a decent signing, Spurs can afford to look elsewhere, including at Valencia's Roberto Soldado.
Leighton Baines, Everton to Manchester United
Once David Moyes was confirmed as Manchester United's new coach, there were two obvious Everton players likely to follow.
Marouane Fellaini was the first, considering the constant speculation about his future, and United's lack of a physical midfield presence, but Baines has emerged as the favourite to jump ship.
Although Baines was the Premier League's most impressive left-back during the 2012/13 campaign, it's important to remember how crucial Everton's strategy is to his performances.
Their passing moves are based around getting Baines into an attacking position to cross the ball, and he frequently has two impressive aerial options waiting in the penalty box.
Arguably, nowhere else would Baines look quite so special – although he'd certainly have a positive impact at Old Trafford.
Stevan Jovetic, Fiorentina to Arsenal
There's something refreshingly understated about Jovetic's football – he's not an elaborate stepover merchant or a player who depends upon raw pace. Instead, his football is controlled, efficient and mature beyond his years – and such a forward might be perfect for Arsene Wenger.
Able to play behind a main striker, as the central forward, or cutting inside from the left, Jovetic's versatility would provide Wenger with another attacking option in an Arsenal side that depends on goals from variety of sources, rather than one outright central striker. With Chelsea seemingly also interested, Arsenal face competition – and with Jovetic almost sure to leave Fiorentina, Arsenal must pounce quickly.
Edinson Cavani, Napoli to Manchester City
New Napoli coach Rafael Benitez has stated his desire to retain the services of the Uruguayan, but it seems Cavani is set to leave after three highly successful seasons at Napoli, for a fee in the region of £45m.
That's a staggering amount for a footballer who has limited experience of the Champions League, and someone who has performed inconsistently in a national team shirt, but Cavani is unquestionably a superb all-round central striker. Quick, strong and intelligent with his movement, Cavani is comfortable roaming the channels or getting on the end of crosses.
In a peculiar way he's inconsistent – his goal return is extraordinary, but he seems to have a habit of scoring his goals in hat-tricks and doubles rather than at regular intervals. Nevertheless, he'd be a game-changing signing for City.
Cesc Fabregas, Barcelona to Arsenal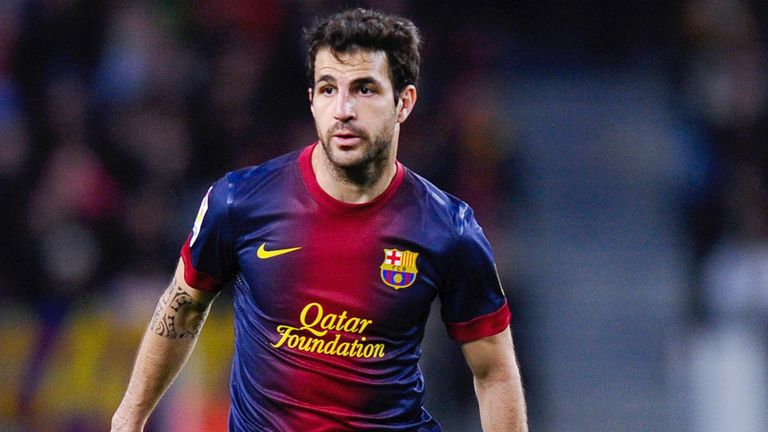 When Fabregas finally left London for Barcelona two summers ago, it seemed bizarrely optimistic for Arsenal to insist upon a buy-back clause in the Spaniard's contract – he was surely returning home for good.
However, after an inconsistent two-year spell in Catalonia, he's been linked with a return to the Emirates.
It seems highly improbable that Fabregas would spend so long angling for a return, and then leave after a mildly underwhelming couple of campaigns.
It's much more likely that he'll remain at Barcelona and fight for a spot in the first team, and while this signing would significantly strengthen Arsenal's midfield, they probably need to look elsewhere.
Andre Schurrle, Leverkusen to Chelsea
As Bayern Munich and Borussia Dortmund reached the Champions League final, Bayer Leverkusen were the Bundesliga's forgotten team, despite playing consistently good counter-attacking football on their way to a solid third-place finish.
Schurrle was the key man in their attacking – staying high up on the left-hand side and often letting the opposition right-back go free, Schurrle positions himself to receive forward passes before charging forward directly in possession. He's a fine footballer, but do Chelsea really need him? He's not dissimilar from Eden Hazard, and Chelsea have a plethora of talented attacking midfielders. A reliable goalscorer and another central midfielder would be more significant purchases for Jose Mourinho.
Cristiano Ronaldo, Real Madrid to Manchester United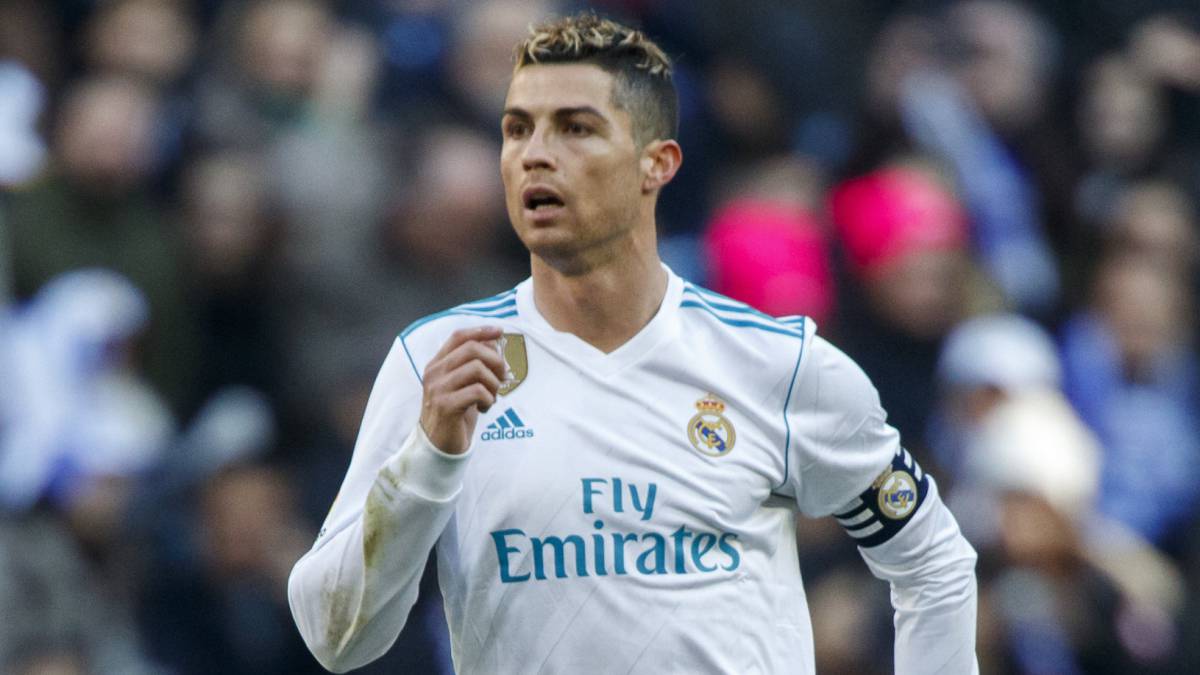 For Fabregas, Barcelona and Arsenal, read Ronaldo, Real and Manchester United. Having fought to get his move to Real for so long, it now appears Ronaldo wouldn't mind returning to Old Trafford, even after the departure of Sir Alex Ferguson.
Ronaldo's contract at Real expires in 2015 – and with suggestions he's not likely to renew, it's not unreasonable to think Real wouldn't mind selling Ronaldo this summer, rather than him leaving for a reduced amount in 2014, or for free at the end of his contract.
With a player like Ronaldo, tactical concerns hardly come into the equation – but a wide forward is unquestionably the type of player United require, with Antonio Valencia, Nani and Ashley Young contributing just two league goals between them all season.
Kyriakos Papadopoulos, Schalke to Liverpool
With Jamie Carragher retiring despite re-establishing his place in the starting XI towards the end of the campaign, and Martin Skrtel set to depart after a disappointing campaign, Liverpool urgently need another centre-back.
Papadopoulos fits the bill. Although modern centre-backs are expected to be comfortable in possession as much as solid defensive players, there's something rather old-school about the no-nonsense way Papadopoulos throws himself into tackles and aerial battles. He's extremely strong, although not particularly tall, and his positional play needs work.
This isn't quite the signing to transform Liverpool into title contenders – but it would certainly solve their centre-back shortage.
Gonzalo Higuain, Real Madrid to Arsenal
It seems unlikely Arsenal will sign both Jovetic and Higuain – so it seems a choice between the two. The Argentine is a less adaptable player, but more experienced at the highest level, and a consistent goalscorer.
With 106 goals in 118 La Liga appearances, the signing of Higuain would be a blow to Olivier Giroud's hopes of commanding a regular place in the Arsenal starting XI next season – both players are basically number nines, and it's difficult to see Arsene Wenger fielding a 4-4-2 as his first-choice formation.
Higuain would be a positive signing on an individual basis – but Wenger might prefer a more well-rounded, versatile attacker.
November 6th, 2018 by Simon A