Top 10 Influential Premier League Managers
1 – Sir Alex Ferguson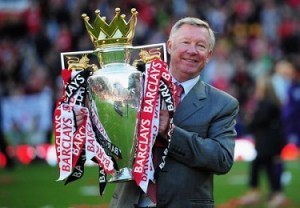 The obvious choice as the most influential manager. It's not merely Ferguson's amazing record of having won 12 of the 20 Premier League titles, it's his sheer longevity – having managed United for over 25 years, he pre-dates the Premier League era.
Originally seen as primarily as a fine man-manager, Ferguson is underrated at the more subtle things. He's become an intelligent tactician, especially against title rivals, is a clever rotator of players to keep them physically fresh, and his handling of the media is sometimes controversial but generally effective. With a statue outside the ground, and a stand named after him inside it, Ferguson's influence is astonishing.

2 – Arsene Wenger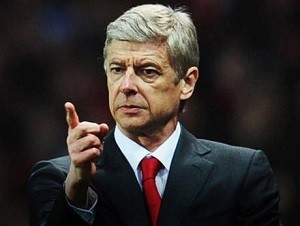 Wenger's innovations can be broadly categorised into three main areas. First, his emphasis upon sports science and physical conditioning was unusual when he arrived in England, and he used this knowledge to extend the careers of Arsenal's famous back four.
Second, his insistence on quick passing football and rapid counter-attacking – at a time when English football still preferred static 4-4-2s and crossing – helped Premier League clubs evolve their playing style. 1990s football looks slow, simple and technically outdated today.
Third, he aggressively recruited from abroad, filling Arsenal with foreigners at a time when domestic signings were the norm. In those three areas, every other manager has been influenced by the Frenchman's legacy.
3 – Jose Mourinho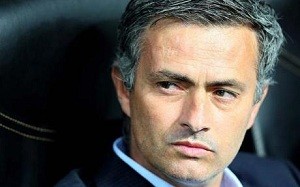 Mourinho probably sees himself as more of a motivator and a communicator than a tactician – but it was a simple formation change that was his greatest impact upon English football and, in turn, the betting on Premier League due to the added probabability that he gave to a side that he was involved with. At a time when most Premier League clubs were using two strikers, Mourinho's tight, structured 4-3-3 dominated the centre of the pitch and offered the defence great protection.
"Look, if I have a triangle in midfield – Claude Makelele behind and two others just in front – I will always have an advantage against a pure 4-4-2 where the central midfielders are side by side, he" said. "That's because I will always have an extra man…there is nothing a pure 4-4-2 can do to stop things." The year after Mourinho's debut title success, the Premier League went crazy for 4-3-3 (or more defensive 4-5-1) formations, prompting an extraordinarily defensive season.
4 – George Graham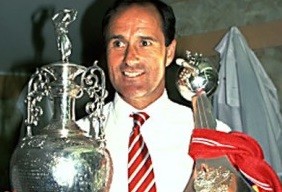 Graham's greatest successes with Arsenal arrived before the Premier League era, but his influence on defensive play throughout the 1990s was huge, with Arsenal's back four widely recognised as the most solid defensive unit of the last couple of decades.
"In training with George, we would constantly work on forwards against defence," remembers his captain Tony Adams. "How to work as a pair, then the back four moving together…if there is pressure on the ball, then you can squeeze up, and we held a line. It was simple and we did it every day." The tactic was mirrored everywhere from the Premier League to blockbuster films, with both Fever Pitch and The Full Monty poking fun at the strategy, Graham's Arsenal are still the textbook example of how to play a flat back four.
5 – Rafael Benitez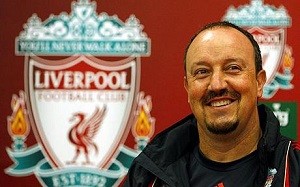 An incredibly divisive manager, Benitez's man-management skills are often questioned, but his tactical plans are frequently excellent. Like Mourinho, Benitez's major contribution to English football was a sheer formation innovation. It's difficult to conclusively say who first played 4-2-3-1 in English football – Arsenal and Manchester United's fluid 4-4-2 systems often turned into that shape – but Benitez employed 4-2-3-1 more strictly.
"One of those central, deeper midfielders, has to be offensive, it is not just two holding midfielders," he insists. "If they are more defensive, then you need offensive full-backs, you have to find that right balance. The idea of one striker and three players with freedom and an offensive mentality is interesting." Unfashionable before his arrival, 4-2-3-1 is now very common amongst top sides.
6 – Sam Allardyce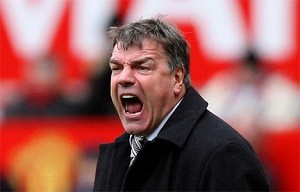 Big Sam – with his love of long ball football and his old-fashioned, uncompromising way of speaking to the media – isn't the most obvious innovator, but in terms of football's data revolution, he's always been ahead of the game. "Back in 1999 when I first joined Bolton we first started using Prozone, which was in its infancy then. With the lads we worked with at ProZone, they had the technology and we had the experience in football.
"By 2003 we were almost there. The data has seen a phenomenal change in the game of football – as a coach, a manager and a player." Allardyce claims great credit for his use of statistics – you always have to take his self-promotion with a pinch of salt, but this is one area where he's been a visionary.
7 – Gerard Houllier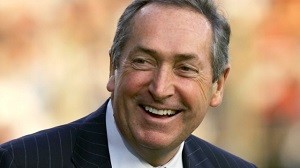 Houllier arrived a couple of years after Wenger, and just as his fellow Frenchman had revolutionised the playing style at Arsenal, Houllier did likewise at Liverpool. The 'Spice Boys' days were long gone, with continental imports playing in a more sophisticated system than under Houllier's predecessor (and briefly, joint-manager) Roy Evans. He also overhauled Liverpool's dated training facilities.
His tactics were criticised for being too defensive, at odds with Liverpool's 'pass and move' tradition. "If they want to go back to the '70s & '80s they can do that, but not with me," Houllier said shortly before his departure. It was a sign the pressure was getting to him, but he certainly helped to move the club – and English football – in the right direction.
8 – Harry Redknapp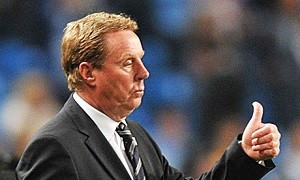 Love him or hate him, Redknapp has been a significant presence in English football. He's the only manager to have taken charge of five different Premier League sides – West Ham, Portsmouth (twice), Southampton, Tottenham and QPR – winning Manager of the Month in the first five of those six spells. Behind Ferguson and Wenger, he's taken charge of the highest number of matches since the Premier League was formed.
He doesn't want to be known as a wheeler-dealer, but Redknapp's primary influence has been the popularisation of excessive transfer dealing. He's always pushing for more players, always spending big on wages, always happy to sell a star player in order to get another couple in. The Premier League is richer than ever, transfer deadline day has become a bigger event than the majority of matches, ticket prices are obscenely expensive – Redknapp epitomises that.
9 – Claudio Ranieri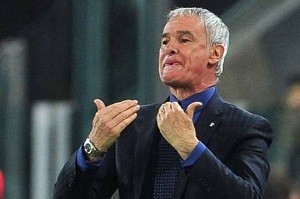 It took until 2000 for a Serie A manager to move to English football – Gianluca Vialli had preceded Ranieri at Chelsea, but had never previously coached – and Ranieri clearly did things differently. He became known as the 'tinkerman' for his continued meddling with his starting XI, both because he rotated his players, and because he used a variety of systems.
For that, Ranieri became a figure of fun – but English football has made significant strides tactically over the last decade. Ranieri might not have been the most successful manager during his period at Chelsea, but such attention-to-detail in terms of formation helped popularise a more studious approach. He wouldn't be mocked for rotation or formation switching in 2013.
10 – Martin O'Neill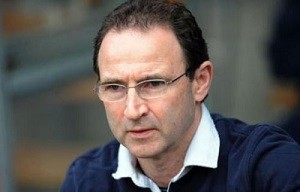 O'Neill is regarded as an excellent man-manager rather than a keen tactician. But when English football went through a strange, uncharacteristic obsession with the 3-5-2 system in the mid-late 1990s, no-one punched above their weight more dramatically than O'Neill's Leicester City.
O'Neill got Leicester promoted in 1996, then guided them to four consecutive top-half finishes. More impressively, he won two League Cups, in 1997 and 2000, reaching another final in 1998. He wasn't the first to use it, but when you think of an English side playing 3-5-2, you think of O'Neill – the system was so effective, it earned Steve Guppy an England call-up…
November 6th, 2018 by Simon A