Rugby World Cup 2019 Betting Preview : New Zealand and South Africa to slug out the final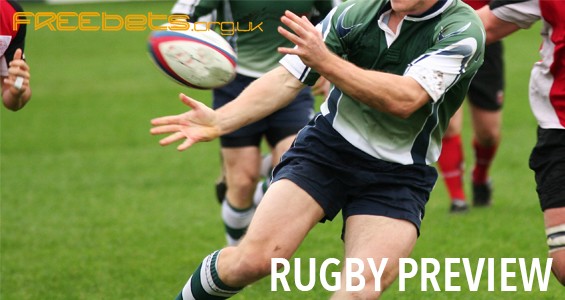 VENUE

Japan

TIME

20 Sep - 2 Nov

BROADCAST

Live on ITV
See Stats
The Rugby World Cup finally gets underway on Friday morning as the years of build-up come to an end and the action begins in Japan. Six weeks of hard-hitting rugby union is ahead of us, with early starts or very late nights for some matches. For most, there is one team that goes into this one as the clear favourites and two realistic contenders for the throne. New Zealand are the team to beat and South Africa and England are the two best equipped to beat them.
The All Blacks have won the last two editions of the World Cup, which put them clear as the most successful team in the tournament's history with three victories. When New Zealand lifted the trophy in 2015 they were unquestionably the most dominant side in the world, and continued to be for some time after. However, doubts are creeping in over just how superior they are as the sport's biggest tournament returns.
New Zealand are vulnerable
In the All Blacks' last six Tests, they have won just three of them, losing to Ireland and Australia, while drawing with South Africa. That run of results, dating back to November last year does not really scream out 'dominance'. Even before that run, they lost to South Africa two months prior and were being pushed hard in multiple contests, narrowly beating England 16-15 at Twickenham.
The Kiwis are rightfully favourites for this event, but they are vulnerable and anyone who thinks they are going to comfortably sweep aside the competition is likely to be in for a shock. This is absolutely not to say they cannot or will not win the event, that is extremely foreseeable, but anyone considering betting heavily on them at their short best price of should be wary.
A good gauge of where they are compared to their closest rivals will come almost immediately at the start of the tournament as the All Blacks take on South Africa on Saturday 21 September in the opening contest of Pool B in Yokohama. It is a quirk of the draw that the two most fancied teams face each other in the first match of the group stage, but there we have it. If one team can impose themselves on the other then their price to lift the trophy will shorten dramatically.
England will fall short
It is these two teams, rather than England, that have the best chance of success in Japan. England's failure to win the Six Nations this year showed that they are not quite at the standard to take on the two teams widely considered the best on the planet. They lost to Wales in that tournament and have lost to them again since. Really a Northern Hemisphere team would need to prove dominance over their local rivals to be backed on the world stage.
England have impressive strength in depth, which is a big bonus for them as injuries will occur, but they are likely to come up against the All Blacks in the semi-finals and this tends to be where England come unstuck. Eddie Jones' side have won just one of their last 16 matches against New Zealand, and that was seven years ago, so even a Kiwi side not at their best will be huge favourites for that contest.
In all likelihood, this is where England's challenge will fall down, a brave but unsuccessful semi-final loss to the tournament favourites, and while that would be disappointing for English fans, there is good value in it.
This would leave the two favourites to duke it out in the final, and it is very difficult to see them not doing so. With the Boks and the All Blacks in the same group, we do not have to worry about who finishes top or second impacting on when they will meet later in the tournament. They will be on opposite sides of the draw and will swat aside the competition to set up a huge finale on 2 November.
Thankfully we do not have to pick a winner and can simply back the best two teams in the world to reach the showpiece contest at the World Cup, then sit back and watch them slug it out for the famous trophy.
Pollard is lethal from the tee
One man especially set to shine for the Springboks is their fly-half Handre Pollard who has become arguably the best number 10 on the planet in recent years; certainly from the tee, if not with ball in hand. The 25-year-old has clocked up 388 points for South Africa in just 42 appearances for his country. He is absolutely crucial to South Africa's hopes of success and must stay fit for them to achieve their aim of winning the tournament.
If he does so, then his immense goal-kicking will see him rack up points at serious pace at this World Cup and he looks a very good bet to be the tournament's top point-scorer. His competition comes from England's Owen Farrell while the New Zealand pair of Beauden Barrett and Richie Mounga may share duties too much to be properly considered. Farrell will score plenty of points, but with South Africa more likely to go on to the final, Pollard is the right pick.
The hosts to enjoy success
One more market that is worth a nibble on is for a bit of success for the home side. Japan are hosting the tournament for the first time in history and they will be looking to put on a show for their fans after years of preparation for it.
The Japanese caused one of the all-time great results four years ago when they beat South Africa and they are seemingly a better team now than they were then. They have been put in Pool A alongside Ireland, Scotland, Russia and Samoa. Ireland should have too much for them but the Scots have plenty to worry about. The last game of the group is Japan vs Scotland in Yokohama, which will likely mean progression for the winner and, with the home fans roaring them on, Japan have every chance of managing it.
Back To Top
Statistics
New Zealand have only won three of their last six Tests
England have only beaten New Zealand once in their last 16 Tests
England lost their tour of South Africa 2-1 last year
No side has won the World Cup more than New Zealand (3)
Only four sides have won the Rugby World Cup – New Zealand, Australia, South Africa and England
France have reached three finals but never lifted the trophy
Jonny Wilkinson holds the record for most points at World Cups (277)
Grant Fox scored the most points at any one World Cup (126) in 1987
Jonah Lomu and Bryan Habana share the record for most tries at World Cups (15)
New Zealand's Dan Carter has 58 World Cup conversions, 19 more than anyone else