Featured Bookmaker
Sky Bet are offering FREEbets.org.uk readers a 100% £30 bonus free bet.
X Factor
October 23rd, 2012 by Paul Wilson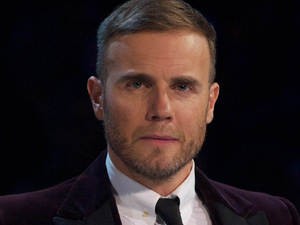 You wonder what Gary Barlow is thinking, just four weeks into the X Factor live shows. He's already had two from his Over category voted off the show in Melanie Masson and Carolynne Poole. Then, last weekend, he saw his strongest chance of winning the competition, Kye Sones, dumped into the bottom two and now scouser Christopher Maloney is joint betting favourite alongside pop diva wannabe Rylan Clark to be evicted this weekend.
Is Gary Suffering A Rylan Backlash?
One theory, that's doing the rounds across the twittersphere, is that Gary and his acts are suffering a backlash from the voting public over his constant dislike of entertainer/dancer/vocally challenged (delete as appropriate) Rylan Clark.
It seems plausible. Yet all Gary has to do is watch reruns of the X-Factor shows from a few years back. Then it was Simon Cowell, who was up against acts such as Jedward and even Wagner. Simon slated them each week they appeared on the show, the more he spoke out about them, the more the public got behind them. Eventually, Simon did a u-turn, said he really enjoyed their performances and the public got bored. They were evicted asap.

Read the rest of this entry »
Follow Paul on Google+
October 2nd, 2012 by Paul Wilson
It's back! The most eagerly awaited singing contest on these shores makes its return this weekend with the start of the X Factor 2012 live shows being beamed into millions of living rooms this Saturday and Sunday.
This year, the judges have had to put forward just three contestants to enter from the category which they have been chosen to mentor. The 'twist' is that each judge gets to select one act from their category – who will then be chosen by the viewing public as a wildcard entry.
Here we will publish our X Factor 2012 FREEbets preview which will hopefully give you, dear FREEbets reader, a better insight into this year's contestants and their overall chances of winning the X Factor title for 2012.

Read the rest of this entry »
Follow Paul on Google+
Videos
Our Latest Poll...
Sorry, there are no polls available at the moment.