Premier League Free Bets
Arguably the most famous football league in the world, the Premier League is home to some of the greatest (and best paid) players on the planet and the most-watched brand of football anywhere on earth. The 2016-17 season promises to be a hugely thrilling campaign, with exciting new managerial arrivals Pep Guardiola and Antonio Conte and Jose Mourinho now in charge at Manchester United. Things look to be ultra-competitive at the top end of the table but as proved with Leicester last season, this is the Premier League ANYTHING CAN HAPPEN!
Premier League Latest
Arsenal were the victors in the big game of the weekend as they recorded a comfortable 3-0 victory over Chelsea. The Gunners were three goals ahead by half-time thanks to Alexis Sanchez, Theo Walcott and Mesut Ozil in a very impressive display. Having lost to Liverpool in their last league outing, it will have been very disappointing for Antonio Conte and his men to succumb to such a humbling defeat again this weekend.
Manchester United got back to winning ways in the league under Jose Mourinho as they recorded a similarly impressive 4-1 victory over champions Leicester. Chris Smalling, Juan Mata, Marcus Rashford and Paul Pogba's first goal for the club saw United lead 4-0 at half-time before Demarai Gray's wonder strike in the second half pulled one back for the Foxes. It was corners that proved Leicester's achilles heel with three of United's goals coming from Daley Blind's set-pieces. This is already the third time that Leicester have lost in the league this season, the same amount as the lost in the entire of last season.
Liverpool's impressive start to the season continued as they thumped Hull 5-1 at home whilst Manchester City continued their 100% start to the season with a 3-1 victory at Swansea. Sunderland are still awaiting their first win under David Moyes after they threw away a 2-0 lead to lose 3-2 at home to Crystal Palace. Stoke also squandered the chance to claim their first league win of the campaign after a late West Brom goal saw them draw 1-1.
Sunday's only fixture saw West Ham's miserable season continue as they lost 3-0 at home to Southampton. That was the Hammers fifth defeat in six games and it is not looking good for Slaven Bilic's men at present.
Our top recommended bookmakers for Premier League free bets
TC's Apply. 18+
How to claim your Premier League free bet
Making use of your Premier League free bet couldn't be simpler. Begin by picking out which of the sign-up offers best suits your punting style and budget, then register for a new sports betting account with that bookmaker by clicking on a link or banner that you see on FREEbets.org.uk and entering your details. Once you have registered you'll need to make an initial deposit (unless your chosen free bet offer states that no deposit is required) and place a bet.
Once your initial bet has been placed and settled, your Premier League free bet will be released. Then in order to utilise your free bet tokens simply place a bet in the same manner as you would normally, but select the 'free bet' icon before confirming.
Free Premier League bets can be used on anything from backing a team for relegation or a top four finish, to betting on the first goalscorer in any particular game, the match result or the number of corners taken.
Turn my free Premier League bet into winnings please!
OK! Betting on the winner of the Premier League has most seasons been a fairly easy choice with one team going into each season a clear favourite (mostly Manchester United). Chelsea's Russian millions helped them become contendors for a few years and Arsenal's wily professor Arsene Wenger brought them dominance for a short time. Last season however saw the seisimic shift in Premier League betting, as Leicester completely defied all odds to be crowned champions. Despite being priced at around 5000/1 at the start of the season, Claudio Ranieri's men shocked the world to win the title by a staggering 10 points!
However with Pep Guardiola now in charge at Manchester City, Jose Mourinho across town at United and Antonio Conte at the helm at Chelsea, the 2016/17 is already shaping up to be the most fiercely contested campaign in recent memory!
Since the Premier League began online football betting has grown at an exponential rate. Punters can now use football free bets to wager on well over 100 markets for televised matches, with many markets being offered for In-Play betting. There are a number of bookies who offer this as a feature but one of the most popular is the In-Play Bet Offer from Bet365 which is highly sought after but only surfaces around once every two weeks. Betting for free on the Premier League is now an integral part of the online betting process.
What free Premier League bets are available?
Literally anything and everything to do with the Premier League, from who will win it, to who will get relegated, to who will finish in a Champions League spot. Traditional bets include the outrights of individual Premier League games, specific results and goalscorers in those games.
In recent years the popularity of the accumulator - betting on the outcome of more than one game - has risen and for a lot of fans choosing which teams to put into their acca each weekend has become part of the routine of Saturday morning. Due to its popularity some bookmakers now offer the chance to cash out an accumulator if all but one of the results are coming in or offer money back if one game lets you down.
There are also a range of special markets where you can bet for free on the Premier League; some depending on the outcome of games that weekend, some on the outcome of the season in its entirety. They include:
First goalscorer that weekend
Top London club
Top Midlands club
Top Northeast club
Top promoted team
PFA Player of the Year
PFA Young Player of the Year
Highest scoring team
Lowest scoring team
Manager of the Year
Top 6 finish
Top 10 finish
Since the Premier League began online football betting has grown at an exponential rate. Punters can now use football free bets to wager on well over 100 markets for televised matches, with many markets being offered for In-Play betting. Premier League free bets are now an integral part of the online betting process.
The Premier League is currently sponsored by Barclays leading some fans to abbreviate it to the BPL (Barclays Premier League), which of course is wrong and a heinous crime against football. Some prefer to call it the EPL (English Premier League) and this is also wrong and will soon result in a ban from all Premier League stadiums should you be heard to use it.
It consists of 20 of the best teams in England (and Wales, but for some reason not Scotland or Ireland) and sits on top of the English football pyramid, a system that stretches right down to the lower leagues meaning, in theory, any semi-professional team in the country can work their way up to the top. At the end of the season the bottom three teams are relegated to the league below known as the Championship and are replaced by three teams for that team (the winners, the second place team and one from the next four teams who take part in a playoff).
The season runs from August to May each year with each team playing 38 games (19 at home and 19 away) totalling 380 games a season. Traditionally games in England were always played on Saturdays at 3pm and while this is still mostly the case, the popularity of the Premier League (and the continued involvement of some teams in European competitions midweek) has meant more games each season are moved to non-traditional kick-off times like 5.30pm or midday on a Sunday. In fact almost half of the games played each season are no longer Saturday 3pm kick-off. In the 2013-14 season Tottenham didn't play a home game on a Saturday at 3pm for the first three months of the season meaning fans had to bet for free on Premier League games at other times in the week.
The team who finishes first in the Premier League is crowned champions while the teams who finish second, third and fourth qualify for the Champions League - a yearly knockout competition for the best teams in Europe. The team who finishes fifth automatically qualifies for the Europa League - Europe's other knockout competition, the little sister to the Champions League - and the teams who finish sixth and seventh could also possibly qualify for the Europa League depending on the winners and runners-up of England's domestic cup competitions. (Winners of the FA Cup and League Cup also qualify for the Europa League unless they finish in a European qualification spot in the Premier League where their spot is given to the runners-up and then, if they don't need it, the teams who finished sixth or seventh in the league).
The Premier League has not been around forever; in fact it was only formed in 1992 by the top 22 teams who were in England's First Division at the time, as they decided to form a breakaway league and take advantage of a lucrative television rights deal with Sky Sports. By the end of the 2013-14 season that deal was worth £1billion a year with Sky and BT Sport and the Premier League also generates €2.2 billion per year in domestic and foreign television rights. Not technically allowed (or arguably fair) the breakaway has just been accepted now by English football clubs on account of it being so profitable for teams should they get promoted to the Premier League. The original English First Division had actually been running since 1888 making it one of the oldest leagues in the world. In 1995 the Premier League decided to cut the number of teams in it from 22 to 20 so four teams were sent down instead of three and only two were promoted from the division below. The unlucky team who lost out were Crystal Palace who finished fourth from bottom fairly comfortably; a position that would in any other season have seen them stay up.
The Premier League is beamed into the homes of around 4.7 billion people around the world each season either via TV or now more popularly by the bigger bookies doing live streaming. That's covering 643 million homes, in 212 territories and to put that into perspective there are 7.1 billion people living on earth meaning more than half of them are potentially tuning in each week to watch games like Bournemouth vs West Brom.
The current teams are: AFC Bournemouth, Arsenal, Burnley, Chelsea, Crystal Palace, Everton, Hull City, Leicester City, Liverpool, Manchester City, Manchester United, Middlesbrough, Southampton, Stoke City, Sunderland, Swansea City, Tottenham Hotspur, Watford. West Bromwich Albion and West Ham United.
Leicester City are the current reigning champions. Burnley, Middlesbrough and Hull City were promoted last season.
Who has previously won?
Not that many teams. In fact only six teams have shared the title in the 24 years that the Premier League has been a thing: Manchester United (13), Chelsea (4), Arsenal (3), Manchester City (2) whilst Blackburn Rovers and Leicester City have won one title a piece.
A total of 46 clubs have played in the Premier League since its inception including six who have featured in every season: Arsenal, Chelsea, Everton, Liverpool, Manchester United, and Tottenham Hotspur. Some clubs (Portsmouth) have fallen down as low as League Two (the last professional league in England before non-league) since being relegated from the Premier League while one has even stopped existing (Wimbledon).
Some of the world's greatest players have graced the Premier League and left a lasting impression including French striker Thierry Henry who scored 175 goals in 258 games for Arsenal and current Ballon d'Or holder Cristiano Ronaldo who scored 118 goals in 292 games for Manchester United and won PFA Player of the Year twice as well as featuring in Premier League Team of the Year four times.
Featured Bookmaker

10Bet Welcome Bonus

Get a 50% first deposit bonus of up to £200 and £120 in Free Bets with 10Bet!
Make sure you use the bonus code 200PLUS!
Ts & Cs Apply.
Get Betting Offers
Get the latest exclusive offers on bookmaker free bets as they happen - It's private & FREE!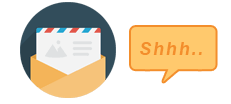 100% Privacy, We will never spam you
Get exclusive offers
Videos
More videos »
Topical Feature Lists
If you fancy a break from the serious side of betting, take a look at our Topical Feature List for a bit of a giggle.
Click Here To View The List »
Betting Blog
View our latest sports articles in our betting blog
Read Our Blog »