Media Free Bets
Like a flutter but don't want to move from the comfort of your sofa? Then media betting is for you. Quite simply it's the chance to place a bet on some of your favourite TV shows.
Plenty of bookmakers are now extending the markets they offer on reality TV, soap operas and even WWE wrestling as the popularity of betting on what's on television screens increases. Bet365 are amongst the leaders in the market for this new craze, so long gone are the days of just betting on football and horse racing!
With reality TV programmes pretty much everywhere, recording the everyday lives of almost every single person on the planet, it means there are more shows than ever that you can have a flutter on which - like sports betting - can help add to the excitement of watching your favourite soap or awards evening.
Don't like that arrogant so-and-so off the X Factor? Back him to be voted off! A fan of that lovely lady who reads the news on Strictly? Bet on her to win!
Speciality bets (not the traditional sports or horse racing markets) are available on a range of TV entertainment including; reality TV shows, Eurovision, BBC Sports Personality of the Year and even who's going to be killed off next from Eastenders.
Our top recommended bookmakers for Media free bets
New Customers Only. Terms & Conditions Apply. 18+
Reality TV betting
If it's on your TV, there's a good chance you can bet on it. If it's all singing and dancing as far as you're concerned well you've got the likes of Britain's Got Talent, The Voice, X-Factor and Strictly Come Dancing to take your pick from with a number of market available
I'm A Celebrity…Get Me Out Of Here! and Big Brother are another two stalwarts of the reality TV betting world but you are no longer confined to housemates and the stage anymore with The Great British Bake Off taking the action into the kitchen; there is always something on TV you can have a flutter on.
If you happen to have satellite TV and get American channels, there are also markets for reality TV shows from across the pond with American Idol and Dancing With The Stars (the US version of Strictly Come Dancing) offering markets on who will impress the judges the best.
And markets aren't just limited to reality TV, some bookmakers offer odds on soap operas and even wrestling. The most popular recently was the identity of Lucy Beale's killer in Eastenders...which lasted for nearly a year and turned out to be young Bobby Beale!
Awards betting
All the big award nights - for sport and beyond - are able to be betted on. The Oscars, arguably the most famous award ceremony in the world, takes place in February and will be hosted by Neil Patrick Harris in 2015 with gongs being handed out to Hollywood's best and brightest. Who wins Best Picture? Who goes home with Best Actor? Those markets will be available for you to have a flutter on. Before the host is announced, some bookmakers offer odds on who will be announced as compering the prestigious night.
The same goes for the Baftas - the British version of the Oscars - where the UK's best film and TV faces get their recognition.
Industry award nights for sports and music are also up for having a flutter on with the BBC Sport Personality of the Year and Mercury Music Prize the most popular for having markets available. Be warned though, Sports Personality of the Year rarely goes to the most charismatic sportsman or woman!
It might not quite be as popular in the UK as it is on the continent, but Eurovision offers a chance for some very interesting betting as countries battle to be crowned the best sounding each year. Eurovision can be a tricky one to assess as sometimes the terrible acts do better than the genuinely good ones on a night where 'novelty' is very much the theme.
Novelty Betting
Speaking of novelty it isn't just stuff on TV that you can have a flutter on; with 'novelty bets' there are certain big current affairs you can have a stab at. For example, before Pope Francis was appointed head of the Catholic church last year, Paddy Power and other bookmakers had odds on who was going to get the coveted mitre and crozier. Alongside genuine candidates like Francis they also had silly suggestions like Richard Dawkins and Bono, reminding us that betting is, above all, fun. In fact, betting on the next Pope isn't a new pastime, it's been happening since the 14th century where Roman banks would offer odds on the next papal choice.
When Prince William and Kate Middleton announced they were having their first child a couple of years ago countless bookmakers offered odds on what the child would be called. From the sensible - George, Edward, William - to the ridiculous - Boris, Ringo, Khaleesi - there is a chance to put your money where your silver spoon consuming mouth is.
As bookmakers continue to extend their offerings from the traditional sports markets, be sure that the next big current affair that everyone's talking about will have the option for a flutter.
Featured Bookmaker

Latest Media Betting Tip

Get odds of 11/1 on Portugal winning the 2017 Eurovision Song Contest
Free Bets & Sign-Up Bonuses
Get Betting Offers
Get the latest exclusive offers on bookmaker free bets as they happen - It's private & FREE!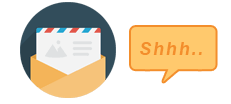 100% Privacy, We will never spam you
Get exclusive offers
Videos
More videos »
Topical Feature Lists
If you fancy a break from the serious side of betting, take a look at our Topical Feature List for a bit of a giggle.
Click Here To View The List »
Betting Blog
View our latest sports articles in our betting blog
Read Our Blog »