Last Updated : August 2, 2017

Bet365 First Deposit Bonus for New Customers in 2017
One of the most valuable sign up offers in the industry is available for new customers with bet365. The bookmaker will match a first deposit of up to £200 when players open an account.
How to Claim Your Bonus Code with Bet365:
Follow the link below on FREEbets.org.uk to open a new account. Enter 200 in the bonus code box.
Once your account is up and running, make your first deposit of £10 or more.
You'll be sent the 10 digit Bet365 Bonus code to the email address which you registered with, which you'll need to claim it
Select Members from the Services Menu > Go to Offers
Enter your offer code. Bet365 will then match your initial depositing amount, up to £200
Go to bet365 to claim your £200 First Deposit Bonus
How The Sign Up Offer Works
For example: Join and make an initial deposit of £200 – enter your specialised promo code sent to you by Bet365 and you'll have a 100% of £200 added to your account, it's that simple.
The promo code must be entered within 7 days of the qualifying deposit.
Terms and Conditions – To bet with your newly-gained extra budget, you must play through the amount of your qualifying deposit once on any sporting market of your choice.
Prior to making a withdrawal, you must roll-over your deposit & bonus three times, full general terms and conditions can be found on their website via the links below.
Odds and turnover restrictions negate some of the benefits but careful staking means new customers potentially can receive a boost to funds of £200. Matching bets means this can be risk free but an individual can only take advantage once.
Customers have three months to meet staking requirements.
How Do I Place a Bet With Bet365?
Placing your first bet is very straight forward - What Bet365 offer through their online sportsbook is very complimentary to the deposit bonus, but they are also able to bring something relatively new called "In-Play" betting. This new feature will allow you to enhance your experience with them and do the following things:
• First of all you get the chance to place live bets – this way even if the game has started; you are still able to place bets, depending on the performances of the teams so far.
• Get off your bets during a game – in case you have placed some bets and the team has shown nothing so far, you can get off a bet during the game.
• Watch it Live service – that offers you the chance watch the game via bet365 live streaming.
Customer Support Available 24 Hours a Day
They proudly offer an excellent customer support service, powered by a friendly and knowledgeable team. They are able to provide arguably the best customer support service in the online sports betting industry.
Bet365 Betting Features
One of the striking things that you will notice initially is the fact that everything is extremely simple, including the design and the site navigation. A great feature is the Bet Slip being always clearly visible in the top right of the screen.
This is probably one of the things that have managed to push this online sportsbook forward. They have a betting platform which seems to be able to satisfy both the recreational and the professional sorts of bettors.
They have a solid financial background since they are one of the largest bookmakers in the UK and indeed the world. In addition to the classic sports betting you can also find:
Live bets (called in-play on their website)
Financials
Skill games
Online bingo hall.
Horse racing is also a big feature of Bet365's sports book and they also have some great offers on racing televised live on ITV. For every race shown live on TV, they will offer a Price Promise with their horse racing odds, guaranteeing the best odds or matching a host of other big name bookies on any bets placed prior to 10am. As well as offering the best odds, they will also give you a risk free bet when you back any winner at odds of 4/1 or more.
The bet365 free bet offer for ITV Racing 4/1 Offer ensures you will be rewarded with a risk free bet when backing a winner at 4/1 or more in any of the races televised live on ITV.
For further details and terms and conditions of all of these promotions, please visit the Bet365 website.
Like most of the major bookmakers, bet365 offer a cash out facility though they have an Auto Cash Out option. This gives punters the choice to add a specific rule to their bet by which it will automatically cash out. So for example, if you set your rule for the sum of £100, your bet will cash out automatically when you are offered that amount or greater.What's more it also ensure that you will always receive the highest cash out amount on offer. If you have set your cash out amount at £100 for example but the amount on offer jumps from £80 to £120, you will receive the new cash out value of £120 as oppose to the £100 limit that you had previously set. It's a great little fall-back option which offers real security to your selection.
bet365 really do have so many offers for both new customers and existing ones that you can find something for just about any sport but almost certainly in the higher profile ones where their featured promotions take centre stage. These are the big ones to keep an eye on if you are not only a regular punter but also a diverse one.
Bet365 In-Play Bet
bet365 offers a risk free in-play bet for existing customers of up to £50 on a selected number of key matches in the English Premier League and Champions League that are televised live on terrestrial channels or dedicated sports channels. They take out full page adverts in the sports betting section at the back of the Racing Post. High profile matches are always selected for in play, which are popular for betting and attract the highest audiences for live soccer matches. English teams in the Champions League and the most popular teams in the Premier League feature. Customers must place a pre-match bet on the relevant fixture to qualify for the free in-play bet.
Guide to Risk Free Winnings with Bet365
Here is a step by step guide to take advantage of the bet365 in-play offer and win a maximum of about £35 regardless of the outcome of the match and the success of the qualifying bet:
Place a pre-match bet of up to £50 at odds of about evens on the selected fixture
This is the qualifying bet for the free in-play bet
Place a matching lay bet for slightly less than £50 with an exchange bookmaker
The difference in the stake takes into account the exchange commission
During the match use the free in-play bet when a market is settled
The best time to place the bet is at half time when there are no price fluctuations due to a significant events such as a goal, sending-off or penalty
Place an equivalent adjusted lay bet with an exchange bookmaker.
If the in-play bet loses the stake is returned and if the in-play bet wins the stake is covered by the equivalent lay bet. This is a straight cash refund and not paid in the form of a free bet. Funds can be immediately withdrawn or used to place more bets.

Generally this is a genuine free bet offer that requires very little in the way of time or thought. The procedure can be replicated each time bet365 makes the offer and the leagues and fixtures are irrelevant. The basic rules must be followed correctly and accurately but the procedures are simple and not time consuming. Careful matching of bets brings a nice little £35 boost to betting funds after each selected match.
There are no significant drawbacks to this offer and bet365 are not trying to catch out their customers. However, a few points should be kept in mind to ensure the free bet is used correctly. Customers must have access to an exchange with good liquidity and negate the risk of a goal being scored during the betting procedure so half time is the best point to place both in-play bets. Bets that are cashed out won't count and the qualifying bet must be placed before the match starts. Counter bets with bet365 are not valid so backing both teams to score pre-match and then not to score at favourable odds after the match begins is not allowed. However, careful matching and timing of bets makes this offer safe and fair
You can stand bet365 against a number of bookies and compare to see why they are so successful, for example let's compare with Winner's free bet offer and a quick glance shows that with Winner you need a minimum deposit of £30, 8 x times deposit turnover requirement at odds of evens in 14 days, whereas bet365 requires 6 x deposit turnover in 90 days at 1/2 £10 deposit.
History of Bet365?
Bet365 is currently the 7th largest private company in the UK, even if they are only employing just over 1,700 people. And it's no wonder that this is happening since they are currently available in more than 200 countries and they serve 6 million bettors. Bet365 has come a long way from it's humble beginnings in Stoke-on-Trent to its present status as one of the most important players in the online sports betting market worldwide. This is why you will see the Stoke City Football Club emblazend with the bet365 logo as the main sponsors of the club.
They have been around for a very long period of time, with the first sports betting shop opening back in 1974. The online bookmaker was launched back in 1998, a moment in history where online gambling and betting was just beginning to rise. They are able to stand out from the crowd due to the fact they can deliver both quality and trust at the same time.
The online sports betting and financial betting is licensed and regulated by the UK Gambling Commission, but the other ventures are regulated and licensed by the Government of Gibraltar. There are no longer any bet365 free bets due to the terminology of the offer needing to be more correctly represented around the world.
Free Bets & Sign-Up Bonuses
Get Betting Offers
Get the latest exclusive offers on bookmaker free bets as they happen - It's private & FREE!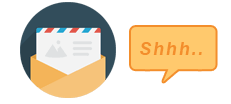 100% Privacy, We will never spam you
Get exclusive offers
Videos
More videos »
Topical Feature Lists
If you fancy a break from the serious side of betting, take a look at our Topical Feature List for a bit of a giggle.
Click Here To View The List »