Bet365 First Deposit Bonus for New Customers in 2016
Bet365 New Customer Bonus for 2016
Rating:

One of the most valuable sign up offers in the industry is available for new customers with bet365. The bookmaker will match a first deposit of up to £200 when players open an account.
How to Claim Your Bonus with Bet365?
Follow the link below on FREEbets.org.uk to open a new account after you have read the Terms and Conditions on their site.
Once your account is up and running, you'll be sent the 10 digit Bet365 Bonus code to the email address which you registered with, which you'll need to claim it.
Make your first deposit of £10 or more.
Select Members from the Services Menu > Go to Offers
Enter your promo code. Bet365 will then match your initial depositing amount, up to £200
Go to bet365 to claim your £200 First Deposit Bonus

For example: Join and make an initial deposit of £200 – enter your specialised promo code sent to you by Bet365 and you'll have a 100% of £200 added to your account, it's that simple.
The promo code must be entered within 7 days of the qualifying deposit.
Terms and Conditions – To bet with your newly-gained extra budget, you must play through the amount of your qualifying deposit once on any sporting market of your choice.
Prior to making a withdrawal, you must roll-over your deposit & bonus three times, full general terms and conditions can be found on their website via the links below.
Odds and turnover restrictions negate some of the benefits but careful staking means new customers potentially can receive a boost to funds of £200. Matching bets means this can be risk free but an individual can only take advantage once.
Customers have three months to meet staking requirements.
Bet365 Accumulator Bonus Offer
Existing customers are encouraged to place bookmaker friendly bets and deposit and gamble from lapsed accounts with bonuses earned from accumulator bets. Bookmakers prefer to take multiple bets rather than singles because they have more chances for the bet to fail.
If the selections in an accumulator play at different times there is more opportunity to lay off a bet if the earlier selections win. Bookmakers are more vulnerable to singles so encourage accas by offering bonuses. bet365 offer ongoing additional winnings for bets on European soccer trebles and upwards and tennis doubles and more.
Bet365 In-Play Bet
bet365 offers a risk free in-play bet for existing customers of up to £50 on a selected number of key matches in the English Premier League and Champions League that are televised live on terrestrial channels or dedicated sports channels. They take out full page adverts in the sports betting section at the back of the Racing Post. High profile matches are always selected for in play, which are popular for betting and attract the highest audiences for live soccer matches. English teams in the Champions League and the most popular teams in the Premier League feature. Customers must place a pre-match bet on the relevant fixture to qualify for the free in-play bet.

bet365 make this offer about once every two weeks and email customers ahead of the fixture with details of the offer. Careful matching of bets can guarantee a profit and about £35 can be made each time regardless of the outcome of matches. That is not a huge amount and won't change anybody's life but is not a bad little return for about five minutes work. Customers can win this amount without watching the selected match but need access to the website at a particular point in the coverage.
Bet365 must be aware that customers can manipulate their betting on these matches to ensure a modest profit. Services now issue guides on backing and laying in theses matches to guarantee a profit. The offer is valid for all customers so presumably one of the objectives is to encourage customers to use lapsed accounts. Existing funds can be used to take advantage of this offer and specific deposits are not required. However, the offer encourages customers to start gambling again so their account becomes active which is good for business and affiliates.

However, customers are closely monitored and if they are identified as not playing for recreation but to take advantage of matched bet loopholes accounts can be restricted. Any one offer is valid once for a customer and multiple accounts will be closed. The level of abuse is unclear but bet365 continue with this offer so it must make sound business sense. It is a loss leader because it can prompt customers who are not regular bettors to deposit funds and place bets. These players may be then attracted to the more profitable products such as bingo, poker and casino games. There should be some good in-play offers during Euro 2016, especially as three British teams and the Republic of Ireland have qualified.
Is There A Bet365 Mobile Opening Bonus?
Most definitely - Yes! Whether you're a new or existing customer, you'll receive a 100% On The Move bonus, similar in fashion to the free bonus as it now called, when you place your first bet using a mobile or tablet, up to £50.
If efficiency and ease of use is what you're after then their mobile betting is an absolute stick-on for betting on the go. Near enough everything from the main site is transferred to the mobile platform and its just as straight forward to navigate around and use. Signing in, depositing and withdrawing is predictably easy and a very swift process.
Bet365 also offer an app to download, and although this is a slightly longer process on getting started it too is extremely well designed once you have it installed and up and running. The same can be said about the app as the mobile site, no frills but very easy to use and effective. It is just personal preference as to whether a customer prefers to have the app ready to go on their home screen or opening up their mobile browser and then head to the site. As with many things in the online betting world, this giant brand was one of the early pioneers in taking their product onto a mobile site and they do it as well as anyone.
How do I place a bet with Bet365?
Placing your first bet is very straight forward - What Bet365 offer through their online sportsbook is very complimentary to the deposit bonus, but they are also able to bring something relatively new called "In-Play" betting. This new feature will allow you to enhance your experience with them and do the following things:
• First of all you get the chance to place live bets – this way even if the game has started; you are still able to place bets, depending on the performances of the teams so far.
• Get off your bets during a game – in case you have placed some bets and the team has shown nothing so far, you can get off a bet during the game.
• Watch it Live service – that offers you the chance watch the game via bet365 live streaming.
One of the striking things that you will notice initially is the fact that everything is extremely simple, including the design and the site navigation. A great feature is the Bet Slip being always clearly visible in the top right of the screen.
This is probably one of the things that have managed to push this online sportsbook forward. They have a betting platform which seems to be able to satisfy both the recreational and the professional sorts of bettors.
They have a solid financial background since they are one of the largest bookmakers in the UK and indeed the world. In addition to the classic sports betting you can also find:
Live bets (called in-play on their website)
Financials
Skill games
Online bingo hall.
Bet365 Promotions?
As well as the previously mentioned £200 first deposit offer and the On The Move bonus, Bet365 have a whole host of other promotional ideas that ensure their position as one of the most popular bookies around.
Are you a fan of a weekend accumulator on the football? Well why not take advantage of Bet365's great
Euro Soccer Bonus.
This promotion gives existing customers the opportunity to earn bonuses of up to 100% on multiple bets involving football teams in major European domestic leagues and fixtures in the Champions League. Bets must be placed before the first match starts and the accumulator must contain at least three teams so the offer applies to trebles and upwards. Markets that count are the match result and the result and both teams to score. The offer applies to the English Premier League, Italian Serie A, Spanish Primera Liga, the German Bundesliga and Champions League.

This offer could be open to abuse when customers cash out if some of their earlier selections win. bet365 would then be paying out on a potential loser and also paying a bonus. The rules state that customers will not be given the enhanced winnings when they cash out a bet. However, customers can partially cash out an accumulator and the bonus will be paid in proportion to the amount of the bet that remains active. Any one bet can earn a bonus of up to £100,000 but double chance or combination bets do not count.

Bonuses are added to winnings depending on the number of selections in a multiple bet. The bonus is valid for trebles and 14-folds and higher and anything in between. A winning treble earns a 10% bonus and a successful bet with 14 options or more is rewarded with the maximum bonus of 100%. Successively bigger multiples will earn a bonus of an extra 10% up to 100% and £100,000, from 4 to 14 or more teams.

Terms and conditions are clearly stated to prevent ambiguity and potential disputes. The offer applies to specific leagues and markets and each postponed match will reduce the bonus by 10%. bet365 maintain the right not to pay the bonus if there is evidence of bets being matched or layed to guarantee a profit regardless of the outcome. The bonus can be reclaimed and not paid if any of the documented rules are not followed completely. The offer can be withdrawn at any stage of the season.

Most free bets and bonuses have an odds restriction as customers will want to use up the turnover requirements on short priced favourites. The £200 new account offer requires staking of four times the deposit and bonus before funds can be withdrawn. The obvious strategy would be to place a bet of £1200 on a long odds on favourite. bet365 are aware of this likelihood so only bets at odds of 1/2 (1.50) count.

The Euro Soccer bonus has no odds restrictions so in theory a customer could earn the minimum bonus by backing three strong favourites in a treble. However, the more selections included to increase the bonus increases the chance of one selection not winning and letting the bet down. Backing a match winner and both teams to score restricts winning bets to 2-1 and other scores.

The most common team score in a football match is one goal and the second most common total is no goals. That means a small percentage of matches end with one team scoring and the opposition scoring at least twice which is a requirement of a winning score and win bet. Leagues and markets have been carefully selected to minimise the probability of bet365 paying the bonus.

A winning 14-fold accumulator could feasibly pay more than 100,000/1 so in fact the actual bonus paid could be much less than 100%. Fourteen teams in a winning multiple each at odds of evens pays over 16,000/1 returning £160,000 for a £10 bet so £60,000 would not be paid and the bonus is in fact 63%. That is an extreme case but if the unusual did occur bet365 have the safety net of the £100,000 limit.
Tennis Accumulator Bonus
The equivalent tennis bonus on accumulators is for up to 50%. Multiples must contain at least two selections from pre-match markets for the match winner, first set winner and correct set score. Singles and doubles matches count and valid tournaments are any Grand Slams, regular ATP and WTA matches and Challenger events. Any matches in the Davis Cup, Fed Cup and Hopman Cup can be included in the multiples that can earn the bonus. Men's and women's matches or a combination can be included in valid multiple bets.

Rules regarding cashed out bets are the same as for the Euro Soccer bonus promotion. Successful doubles receive 5% extra in winnings and winning 12-folds and more earn the maximum bonus of 50%. Additional selections earn an extra 2.5% so for example a five player multiple will result in a bonus of 15%. The conditions with regards cancelling the bonus that apply to the Euro soccer offer also apply to the tennis bonuses. Any form of collusion and matching of bets to ensure profits renders the bonus invalid and not payable at the discretion of bet365.

The bet365 tennis accumulator bonus applies to new and existing customers. Current players do not need to make a specific deposit and can take advantage of the offer using existing betting funds. There is no odds restriction so short priced favourites can be selected and the range of tours provides plenty of scope for identifying short priced winners of matches, the first set and the correct score in sets. The maximum bonus is £100,000 and fully cashed out bets are not valid for any part or all the bonus.
Channel 4 Racing Price promise Offer
Horse racing is also a big feature of Bet365's sports book and they also have some great offers on racing televised live on Channel 4. For every race shown live on TV, they will offer a Price Promise with their horse racing odds, guaranteeing the best odds or matching a host of other big name bookies on any bets placed prior to 10am. As well as offering the best odds, they will also give you a risk free bet bet when you back any winner at odds of 4/1 or more. The Channel 4/1 Offer ensures you will be rewarded with a risk free bet when backing a channel 4 winner at 4/1 or more.
For further details and terms and conditions of all of these promotions, please visit the Bet365 website.
Guide to Risk Free Winnings with Bet365
Here is a step by step guide to take advantage of the bet365 in-play offer and win a maximum of about £35 regardless of the outcome of the match and the success of the qualifying bet:
Place a pre-match bet of up to £50 at odds of about evens on the selected fixture
This is the qualifying bet for the free in-play bet
Place a matching lay bet for slightly less than £50 with an exchange bookmaker
The difference in the stake takes into account the exchange commission
During the match use the free in-play bet when a market is settled
The best time to place the bet is at half time when there are no price fluctuations due to a significant events such as a goal, sending-off or penalty
Place an equivalent adjusted lay bet with an exchange bookmaker.
If the in-play bet loses the stake is returned and if the in-play bet wins the stake is covered by the equivalent lay bet. This is a straight cash refund and not paid in the form of a free bet. Funds can be immediately withdrawn or used to place more bets.

Generally this is a genuine free bet offer that requires very little in the way of time or thought. The procedure can be replicated each time bet365 makes the offer and the leagues and fixtures are irrelevant. The basic rules must be followed correctly and accurately but the procedures are simple and not time consuming. Careful matching of bets brings a nice little £35 boost to betting funds after each selected match.

There are no significant drawbacks to this offer and bet365 are not trying to catch out their customers. However, a few points should be kept in mind to ensure the free bet is used correctly. Customers must have access to an exchange with good liquidity and negate the risk of a goal being scored during the betting procedure so half time is the best point to place both in-play bets. Bets that are cashed out won't count and the qualifying bet must be placed before the match starts. Counter bets with bet365 are not valid so backing both teams to score pre-match and then not to score at favourable odds after the match begins is not allowed. However, careful matching and timing of bets makes this offer safe and fair
Live Streaming
Did you know that Bet365 were the first bookmakers to offer free Online Streaming of live sporting events? Its fair to say that they set the benchmark which other bookies have tried to emulate but if its experience and reliability in a sports streaming service you're after then these guys are pretty hard to beat.
The UK based company provides plenty of sporting events from around the world for their customers to enjoy with an incredible 30,000 plus events shown live each year through them. One of the big plusses about their service is that customers don't need to bet on an event to view it - as is the case on other bookie sites. As long as a customer has a funded their account (minimum deposit of only £5.00) then they can take their viewing a step further than just live scores and actually watch any of the live events on offer on the site.-
Bet365 Casino
After creating a Bet 365 casino account you can immediately boost it with a 100% bonus up to £100. Slot games more your sort of thing? Well then you can also benefit from their slots only new player bonus, allowing you to claim a 200% bonus up to £200. Finally there is also the VIP new player bonus, giving you the chance to claim a 50% bonus up to a whopping £500. Once you've signed up for your Bet 365 Casino account you will also be automatically entered into the loyalty scheme. All new players will begin at Bronze Level but will gain points overtime the play on selected games and have the chance to work their way up to Gold status.
What can I use my Bet365 bonus on?
Well once you created your account, there are over 250 games including all the classic casino games you would expect such as blackjack, roulette, baccarat and pontoon. However if you are after a more authentic casino feel, there is also a number of live casino options available. Streamed in high definition with human dealers, punters can experience a true casino experience.You can also use your Bet365 casino account on the go with their app on either your mobile phone or tablet. There is also the option to use the mobile site, meaning you can enjoy your favourite casino games on the go, without the need for any download. Simply head to the mobile site for all the excitement of the instant play games as well as the the live casino options.
Click here to go to Bet365 Casino
What are reviews of Bet365 Poker

like?

Bet365's poker section is amongst the world's busiest online poker networks with thousands of players enticed by bonus offers and a huge choice of tournaments. Within 48 hours of setting up your account, you will receive a €5 bonus. Similarly to the Casino bonus, you can boost your account with a minimum of a €10 deposit and qualify for a 100% matched bonus up to €100. The bonus will be released to you in instalments as you earn 'merit points', simply meaning the more you play, the more of the bonus you will receive. Any bonus amount that has not been released or tournament tokens that haven't been used within 60 days of your first deposit will be forfeited.
Does Bet365 poker have a mobile option?
Again Bet365 give you the functionality of being able to bet whilst on the go with their poker feature. Much like Bet 365 casino you can either download their specialist poker app or simply visit the mobile site on your browser.
Click here to go to Bet365 Poker
Bet365 Vegas
Bet365 Vegas is home to numerous popular slots games. Powered by Net Entertainment, a highly regarded software company, the wide variety of games on the Vegas site are visually striking yet offer great usability.
What bonuses do Bet 365 Vegas offer?
The Vegas site continues the trend of bonus offers for new customers and gives a 100% bonus worth up to £100. Again claiming the offer couldn't be more straight forward. Deposit a minimum of £10 into your Vegas account and you will receive your offer code from the offers available section in members. The offer code must be entered within seven days of the first transaction.
Click here to go to Bet365 Vegas
Bet365 Bingo
Once you've registered your account Bet365 Bingo have three specific offers for new customers to get you on your way.
First of all is the £1,000 free bingo offer, which can be claimed simply by registering a chat name in the 'Welcome Party' room. Once registered, new players will be able to play that day in the 13:00 and 19:00 slots for the next seven days. Winnings on free bingo must be wagered four times before becoming withdrawable. Secondly is the £20 slots bonus. Once you've spent your first £10 in either bingo or slots, you'll get a £20 slots bonus to take for a spin. It is however worth noting that any slots bonus must be wagered 20 times on slots before coming withdrawable and any if the initial £10 isn't wagered within fourteen days, the bonus will be forfeited.
Finally after making your first deposit of £10 or more and spending it on Bingo tickets, you can enjoy a few complimentary games. Just make sure to look out for an email with an offer code ending in BBFTB and enter this in the members offers section.
Click here to go to Bet365 Bingo
Bet365 Offer Customer Support
They proudly offer an excellent customer support service, powered by a friendly and knowledgeable team. Send them an e-mail and they will answer you in a short time. But the greatest revolution is happening at the phone support, since there are more than 120 countries where they are able to offer 24/7 toll free support. Make sure that you check out the list on their website. In addition to all that, there is also a Live Chat feature available on their website and a call back service.
They are able to provide arguably the best customer support service in the online sports betting industry.
History of Bet365?
Bet365 is currently the 7th largest private company in the UK, even if they are only employing just over 1,700 people. And it's no wonder that this is happening since they are currently available in more than 200 countries and they serve 6 million bettors. Bet365 has come a long way from it's humble beginnings in Stoke-on-Trent to its present status as one of the most important players in the online sports betting market worldwide. This is why you will see the Stoke City Football Club emblazend with the bet365 logo as the main sponsors of the club.
They have been around for a very long period of time, with the first sports betting shop opening back in 1974. The online bookmaker was launched back in 1998, a moment in history where online gambling and betting was just beginning to rise. They are able to stand out from the crowd due to the fact they can deliver both quality and trust at the same time.
The online sports betting and financial betting is licensed and regulated by the UK Gambling Commission, but the other ventures are regulated and licensed by the Government of Gibraltar. There are no longer any bet365 free bets due to the terminology of the offer needing to be more correctly represented around the world.
Get Betting Offers
Get the latest exclusive offers on bookmaker free bets as they happen - It's private & FREE!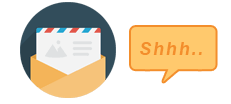 100% Privacy, We will never spam you
Get exclusive offers
Videos
More videos »
Topical Feature Lists
If you fancy a break from the serious side of betting, take a look at our Topical Feature List for a bit of a giggle.
Click Here To View The List »
Betting Blog
View our latest sports articles in our betting blog
Read Our Blog »