Featured Bookmaker
Paddy Power are currently offering a matched £50 Free bet to new customers
The UK's No.1 Free Bets Blog
May 16th, 2013 by Michael Cox
Next season will be the first time in Premier League history that the three favourites have all appointed new managers in the summer – an obvious consequence of Sir Alex Ferguson's amazing 26-year spell in charge of Manchester United.
Only United have confirmed their next manager, David Moyes, with Manchester City and Chelsea still in limbo, but widely expected to confirm Manuel Pellegrini and Jose Mourinho respectively.
In terms of background and experience, Moyes, Pellegrini and Mourinho are three entirely different coaches. One is British, another European, another is a real rarity – a Premier League coach from South America. They've had very different experiences in recent years: Moyes has been in the Premier League for a decade but has little experience of Europe or title fights, while Pellegrini has been in charge of top sides before, but has little knowledge of the Premier League. If both appointments are considered risky because neither coach has won a domestic title in Europe before, in a sense Moyes and Pellegrini are entirely different gambles.

Read the rest of this entry »
May 4th, 2013 by GetYourTipsOut
Dawn Approach will put his undisputed record on the line today as he takes on a field of twelve when bidding to give his trainer Jim Bolger his first taste of 2,000 Guineas glory.
An unmissable, mouthwatering renewal which could see Godolphin on the road to redemption as they seek to end a 14-year wait for a third 2,000 Guineas. After a week of damaging accusations, Al Zarooni has put a darkened tint on racing and today it can prove to punters and fans alike it still has a future, and a promising one at that.
It is being billed as a head-to-head between two unbeaten colts, with Dawn Approach narrowly heading favouritism for the first Classic of the season.

Read the rest of this entry »
May 1st, 2013 by Michael Cox
5. Inter Milan, 2010
Jose Mourinho's second European Cup victory perfectly summed up his management style – Inter were defensively solid and ruthless on the counter-attack. Many remember their incredible bus-parking exercise at the Camp Nou in the semi-final second leg, but Inter were also capable of attacking with power and pace. Their 3-1 first leg victory was arguably the most impressive dismantling of Guardiola-era Barcelona, while their convincing destruction of Mourinho's former club Chelsea confirmed Wesley Sneijder's brief status as Europe's most dangerous attacking midfielder.
Mourinho could switch between defence and attack without altering the identity of his players – in theory, Sneijder behind Samuel Eto'o, Diego Milito and Goran Pandev was an absurdly adventurous quartet. However, Mourinho managed to persuade Eto'o and Pandev, both centre-forwards by trade, to drop back into extremely deep midfield positions, so Inter could be either 4-2-1-3 or 4-4-1-1 in Europe, despite favouring 4-3-1-2 in Serie A. Sneijder's relationship with Milito was always key to their quick attacking.

Read the rest of this entry »
April 24th, 2013 by Michael Cox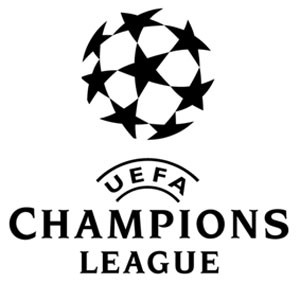 10. Milan 0-2 Arsenal, 2008
No English side had ever defeated AC Milan at San Siro, and Arsenal travelled to the reigning champions feeling they'd missed their opportunity to take command of the tie in the first leg, when Emmanuel Adebayor hit the bar late on.
Arsene Wenger named a very cautious starting XI, with Emmanuel Eboue and Abou Diaby on either side of the midfield, but it proved effective as Arsenal competed with Milan's diamond in the centre of the pitch, upsetting Andrea Pirlo's rhythm and denying Kaka space to work in.
It took 84 minutes for the first goal of the game, with Cesc Fabregas' long-range strike, before substitute Theo Walcott teed up Emmanuel Adebayor for the second. This was Paolo Maldini's final European game, and marked the end of Milan's mid-2000 dominance of the European Cup.

Read the rest of this entry »
April 19th, 2013 by GetYourTipsOut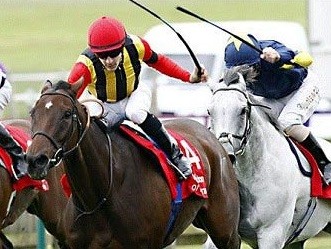 Racing is often defined by the slenderest of margins, which horse wants it more come the finish line. Only Thursday evening at Ripon we saw a rare dead-heat as the judge couldn't split the nostril hairs between Baccarat and Sandy Lane. Of course, these margins come down to many influential factors, like which horse got the run of the race, which had the luck in running or picked up best for pressure, but one underlining factor which can often define the outcome is which jockey wanted it more.
A motivation for victory which can often exceed the boundaries of the sport. Last weekend saw a controversial situation emerge as debatable as the whip rule itself. The reason for writing this Blog is Buckland, a horse many of you will be familiar with, was denied by a short head to the late lunging 25-1 shot Desert Recluse at Kempton.
Hans Adielsson's gelding had been somewhat of a revelation on the all weather this season, and headed to Kempton on the brink of a five-timer upped in trip with spirits high. Nicole Nordblad who operated such a shrewd partnership with the horse rode him and he was well fancied on the day, backed in from 7′s to 7/2.

Read the rest of this entry »
April 17th, 2013 by Michael Cox
10. Moussa Sissoko, Newcastle 3-2 Chelsea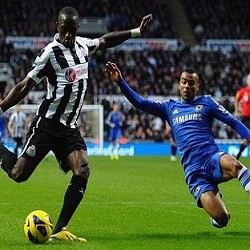 Many expected January signing Moussa Sissoko to be used in a deep midfield position, with Yohan Cabaye playing at the top of the triangle – but Alan Pardew had other ideas. Sissoko was pushed forward in support of Papiss Cisse, and constantly drove Newcastle forward with powerful midfield runs.
In only his second Premier League appearance, Chelsea seemed unprepared for his direct running. Sissoko was involved in everything good about Newcastle, creating three chances for teammates, and popping up with two crucial goals in a 3-2 victory. His subsequent performances have been decent rather than spectacular, but this was evidence that Sissoko can be an invaluable player for Newcastle next season.

Read the rest of this entry »
April 12th, 2013 by GetYourTipsOut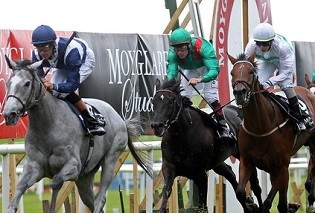 With the flat season on the brink of hitting full swing, we have began picking out one or two ante-post pokes for the Classics ahead of the summer. We will be predominantly focusing on the 1,000 Guineas in this piece with our thoughts on the 2,000 Guineas and Investec Derby to come in later weeks. Of course we will learn a lot more next weekend with the Craven meeting at Newmarket always likely to give off one or two classic clues.
The 1,000 Guineas Stakes is a Group 1 open to three-year-old thoroughbred fillies, run on the Rowley Mile at Newmarket over 1 mile. It is normally run on the Sunday following the feature 2,000 Guineas on the Saturday afternoon. It is the second of Britain's five Classic races, and the first of two restricted to fillies. It can also serve as the opening leg of the Fillies' Triple Crown, followed by the Oaks and the St.Leger, but the feat of winning all three is rarely attempted.

Read the rest of this entry »
April 11th, 2013 by Michael Cox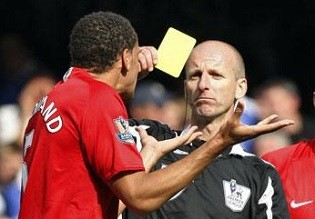 When we look back upon the 2012/13 season in years to come, we'll hardly consider the lack of bookings as a vital part of Manchester United's title success – but a small, interesting part of their campaign has been their admirable disciplinary record. In the past couple of years, Sir Alex Ferguson has been in trouble with the FA more frequently than any of his players.
Along with Southampton and Sunderland, United are one of only three clubs not to have suffered from a red card this season – in fact, the last Manchester United player to be sent off in the Premier League was almost 18 months ago, when Jonny Evans was shown a red card for hauling down Mario Balotelli in the Manchester derby. United were only 1-0 down at that point, and went onto be thrashed 6-1 after pushing men forward and leaving their depleted defence exposed on the counter-attack. If they need it, that was a perfect lesson in keeping eleven men on the pitch.

Read the rest of this entry »
April 6th, 2013 by Michael Cox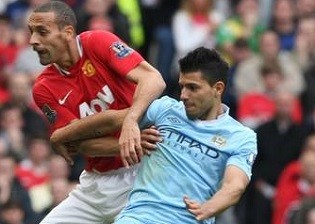 When the 2012/13 Premier League fixtures were announced last July, this appeared to be the season's pivotal match: another crucial Manchester derby, just eight games from the end of the campaign. However, with United 15 points clear and Sir Alex Ferguson's 13th Premier League medal effectively already won (you can't even back United at 1.01 on Betfair) the result will be irrelevant in the context of the title race.
Nevertheless, United will be determined to triumph in Monday night's clash at Old Trafford. Memories of last season's embarrassing 6-1 defeat are still fresh in the memory – even if Ferguson doesn't want to discuss it. "Do you think I'm going to mention that?" replied Ferguson after being asked at a press conference this week. "Do you think? Jesus Christ. I can talk about our form this season – I will concentrate on that."
Nevertheless, Ferguson will be encouraging his players to make a statement, and demonstrate they are capable of beating City in a direct clash – without the need for a last-minute, deflected free-kick helped on its way by Samir Nasri's laughable attempt at a block – which was the decisive moment in United's 3-2 victory at Old Trafford earlier this season.

Read the rest of this entry »
March 29th, 2013 by GetYourTipsOut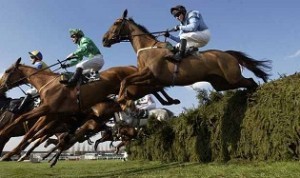 The Grand National is often billed as the 'greatest spectacle in racing' an adrenaline fuelled, heart pumping marathon, that tempts even those who rarely endure a flutter into their local bookmaker. The reality is from a punting point of view, it can prove a real minefield and take hours to dissect, with the most confident of selections liable to a first fence tumble given the unpredictability and excitement the race brings.
From an optimistic point of view, the Grand National could be described as a high-end handicap chase in which the only specialist requirement is the ability to both jump and stay a little better than your average chaser. Course experience is key, with much confidence to be taken from a horse proven around the venue and over the famous complicated Aintree fences. Considering all of these factors helps take away much of the guesswork involved with your average Joe picking a Grand National winner. All of that though, is also dependant on a little bit of luck. Avoiding trouble in the Grand National is almost as talented mission for a jockey as jumping a fence is for the horse. There is no doubt you will need that luck to win a National but again, this liability can be limited by careful consideration of whom in the saddle.

Read the rest of this entry »
Kev Lard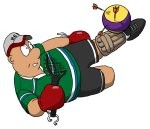 Kev Lard
Comic Strip
Our Latest Poll...
Sorry, there are no polls available at the moment.