Featured Bookmaker
Titanbet are offering FREEbets.org.uk readers and exclusive £35 free bet.
December 13th, 2012 by Lenny Boyle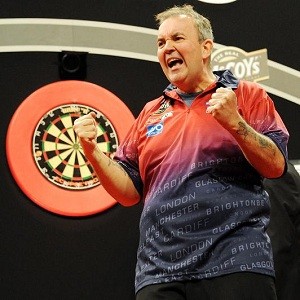 The stars have aligned to conjure, potentially, the greatest PDC World Darts Championship ever. Since the Premier League: Phil Taylor, Robert Thornton, Phil Taylor, Simon Whitlock, Michael van Gerwen, Raymond van Barneveld and Phil Taylor have all won PDC majors.
Taylor has three; in the form of the Matchplay, Premier League and Players Championship finals.
Three majors is a pretty shoddy outlay from Taylor in a year of darts. Of course, for anyone else, three majors in a year would be the crowning achievement of a lifetime's work; a twelve month span never to be equaled, something to tell gathered grandkids.
"Little Timmy, Grandpappy won the Premier League, Matchplay, AND Players Championships all in one year. The year of our lord 2012."
"Grandmama, Pappy's finally gone senile. He says he won three majors in a year, he's gone mad. Get the old man sectioned."
But that's anyone else. Three in a year is amazing. But for Phil? It's all a bit – and I hate this word – meh. Whatevs. I hate that word as well.

Read the rest of this entry »
November 8th, 2012 by Lenny Boyle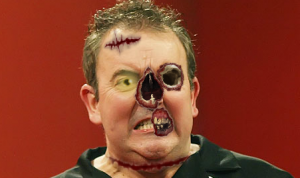 Darts is tough to predict at the best of times. But the Grand Slam of Darts throws a real spanner in the works with its combination of BDO and PDC players. I have an irrational fear of the BDO website, I don't have a scooby what those characters are doing over there; so probably best I concentrate on the PDC guys. One of them will win it anyway.
Although former champ, and runner up, Scott Waites, of Her Majesty's British Darts Organisation, is available at an intriguing 50/1. He has a great record in the competition, even if he failed to get out of the group stages last year.
It's easy to follow the current form of the stars of the PDC circuit. It helps that the PDC site doesn't make you feel dirty when you click on it.

Read the rest of this entry »
October 5th, 2012 by Lenny Boyle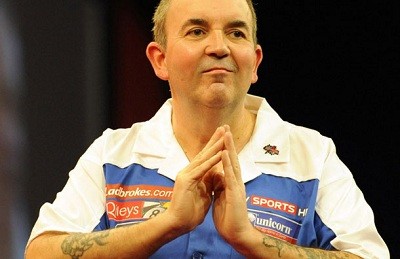 This is a blog about a bet. It's a bet with all the usual disclaimers; that the universe is a melange of random particles, matter, antimatter, constipated Wookies and weird green alien ladies who've probably done it with Captain Kirk. The Universe is a mess. It's unpredictable. It's chaos out there, people. So it's probably hubris to think we can predict stuff. Predicting stuff is hard.
But then the Archangel Gabriel descended from the Heavens and visited upon a denizen of the great city-state of Stoke, a virgin girl, innocent, wholesome; and into her whom flowered our saviour, the greatest gift given to humanity. And that gift's name, because it had a name, was Phil the Power Taylor.
Like the sun rising in the east, like death and taxes; Phil Taylor is predictable. He is inevitable. If the universe is expanding, Phil Taylor is winning darts matches. What is he like 80 or something? And he keeps winning and winning and winning. He's forever, he's immortal; he's kind of boring.

Read the rest of this entry »
Videos
Our Latest Poll...
Sorry, there are no polls available at the moment.