Featured Bookmaker
Sky Bet are offering FREEbets.org.uk readers a 100% £30 bonus free bet.
Champions League
April 2nd, 2014 by Michael Cox
Paris Saint-Germain are now in their third season as one of European football's superpowers – and they might just translate that status into a genuine European Cup challenge this season. Here's five reasons why they're real contenders.
1 – Good Form
Of the remaining European Cup contenders, PSG are playing in the weakest league. After a couple of years struggling to assert their dominance in Ligue 1, this year has been a breeze despite the threat of another newly-rich club, Monaco. Claudio Ranieri's side haven't been able to seriously challenge PSG, however, and the capital club will win the title comfortably.

Read the rest of this entry »
February 26th, 2014 by Michael Cox
Tonight, Jose Mourinho comes face-to-face with Didier Drogba for the second season running, having faced the Galatasaray centre-forward with Real manager last year.
"I'm not going to say that he is my favourite player because I have had a lot of truly special players, but if I had to choose one, I might go for Didier," Mourinho said ahead of that meeting. "As a player he is out of this world."
But who would accompany Drogba in Mourinho's favourite XI of players he's worked with? Amongst four top clubs and dozens of players, it's a tricky task – but it would probably look something like this…

Read the rest of this entry »
February 19th, 2014 by Michael Cox
A treble winner taking charge of treble winners was always likely to create a formidable side, and there are questionably echoes of Pep Guardiola's Barcelona team in this Bayern Munich side.
But what are the main differences between Pep's Barca and Pep's Bayern? Here are five major differences.

Read the rest of this entry »
November 6th, 2013 by Michael Cox
1 – Champions League Performance
Arguably the biggest question mark about David Moyes was his lack of Champions League experience – having failed to get past the qualifiers with Everton, he'd never reached the group stage of the competition before. With United facing their toughest group draw for years on paper, there was a genuine concern Moyes would struggle.
So far, however, United's progress has been steady and assured, with two home victories and two away draws. They've frustratingly conceded a relatively late equaliser against Shakhtar Donetsk, and should have won last night at Real Sociedad – with surprising misses from Robin van Persie and Javier Hernandez to blame – but overall they can be content with their points tally.

Read the rest of this entry »
May 22nd, 2013 by Michael Cox
When Bayern Munich meet Borussia Dortmund on Saturday evening at Wembley, it will be their tenth meeting in the last three seasons, spread over five separate competitions.
The first five of those nine meetings ended in Dortmund victories – but the previous four matches have seen two Bayern victories, and two league draws that played into the hands of the Bavarian side. Here's a look at each match in turn, and what lessons we can learn from each contest.

Read the rest of this entry »
May 1st, 2013 by Michael Cox
5. Inter Milan, 2010
Jose Mourinho's second European Cup victory perfectly summed up his management style – Inter were defensively solid and ruthless on the counter-attack. Many remember their incredible bus-parking exercise at the Camp Nou in the semi-final second leg, but Inter were also capable of attacking with power and pace. Their 3-1 first leg victory was arguably the most impressive dismantling of Guardiola-era Barcelona, while their convincing destruction of Mourinho's former club Chelsea confirmed Wesley Sneijder's brief status as Europe's most dangerous attacking midfielder.
Mourinho could switch between defence and attack without altering the identity of his players – in theory, Sneijder behind Samuel Eto'o, Diego Milito and Goran Pandev was an absurdly adventurous quartet. However, Mourinho managed to persuade Eto'o and Pandev, both centre-forwards by trade, to drop back into extremely deep midfield positions, so Inter could be either 4-2-1-3 or 4-4-1-1 in Europe, despite favouring 4-3-1-2 in Serie A. Sneijder's relationship with Milito was always key to their quick attacking.

Read the rest of this entry »
April 24th, 2013 by Michael Cox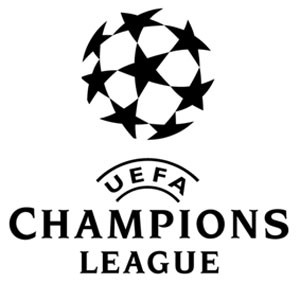 10. Milan 0-2 Arsenal, 2008
No English side had ever defeated AC Milan at San Siro, and Arsenal travelled to the reigning champions feeling they'd missed their opportunity to take command of the tie in the first leg, when Emmanuel Adebayor hit the bar late on.
Arsene Wenger named a very cautious starting XI, with Emmanuel Eboue and Abou Diaby on either side of the midfield, but it proved effective as Arsenal competed with Milan's diamond in the centre of the pitch, upsetting Andrea Pirlo's rhythm and denying Kaka space to work in.
It took 84 minutes for the first goal of the game, with Cesc Fabregas' long-range strike, before substitute Theo Walcott teed up Emmanuel Adebayor for the second. This was Paolo Maldini's final European game, and marked the end of Milan's mid-2000 dominance of the European Cup.

Read the rest of this entry »
December 5th, 2012 by Paul Wilson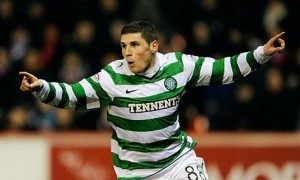 Both sides go into this fixture on the back of some poor domestic performances. For Celtic, who will be competing in their 150th European Cup match tonight, they must better Benfica's result away to Barcelona at the Nou Camp to progress into the Last 16 of the Champions League.
As for Spartak Moscow, they'll basically be playing for pride. Sitting at the foot of the group, their points tally is so poor even if they do manage a win tonight at Celtic Park they'll still be unable to even qualify for the Europa League safety net.
Domestic woes for both Celtic and Spartak!
Celtic have failed to win any of their home games since that astounding 2-1 victory over Barcelona just over 4 weeks ago.
A draw against St. Johnstone in the league was followed by defeat to Caley Thistle and their poor home form was once again compounded last week when they failed to dispatch 2nd Division side Arbroath in a 4th Round Scottish Cup tie.
Thankfully for Celtic their away form hasn't suffered similar jitters with convincing wins over Aberdeen and Hearts to help them cling onto the top of the SPL by just 1 point from a chasing Hibernian.

Read the rest of this entry »
Follow Paul on Google+
September 19th, 2012 by Paul Wilson
It's hardly been the best preparation for Celtic ahead of their Champions League Group G opener with Portuguese side Benfica. An unexpected weekend 2-1 loss away to St.Johnstone has the Glasgow east end club languishing in 5th place in the SPL – five points behind leaders Motherwell.
Neil Lennon will be hoping the Hoops can turn on the style in front of a full house at Parkhead on Wednesday evening. It's a welcome return to the big stage for the Celtic faithful having missed out on qualifying since 2009.

Read the rest of this entry »
Follow Paul on Google+
Videos
Our Latest Poll...
Sorry, there are no polls available at the moment.