Featured Bookmaker
Titanbet are offering FREEbets.org.uk readers and exclusive £35 free bet.
March 15th, 2013 by Paul Wilson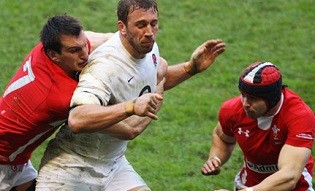 England will step onto the turf of a closed-roof Millennium Stadium on Saturday with the knowledge that they could be writing themselves into the history books as the first English side in a decade to claim a Grand Slam in the Six Nations.
At the start of this campaign, there were very few who would have predicted that England would be eighty minutes away from achieving a Grand Slam accomplishment. Wales and France were the more experienced teams while Ireland are always tough to beat, especially at home.
England were progressing, a young team with a new coach, if they got lucky they might have a chance at winning the Six Nations title but never a Grand Slam surely!

Read the rest of this entry »
Follow Paul on Google+
November 29th, 2012 by Jamie Hosie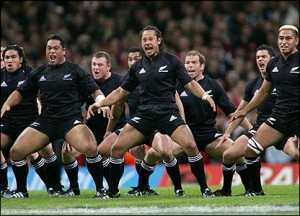 Last weekend Ireland hammered Argentina to provide a rare ray of sunshine in what has been a crushingly disappointing Autumn series for the home nations. Scotland finished with no victories from 3 matches, ending with an embarrassingly inept performance to a Tongan side that has vastly fewer resources to draw on. This weekend, Wales and England are in action, looking to salvage something from the wreckage of their respective autumns.
England vs New Zealand
After two disappointing defeats to Australia and South Africa, England's final game sees them face New Zealand, the world's no.1 side. England fans will be hoping to see plenty of precocious young talent Freddie Burns, who has been called into the squad after injury to first choice fly-half Toby Flood. Owen Farrell, a far more conservative choice, is likely to start, however. Courtney Lawes will also be welcomed back into the squad, after Mouritz Botha's costly lapse in concentration last week has seen him ruthlessly sent back to his club.

Read the rest of this entry »
October 18th, 2012 by Jamie Hosie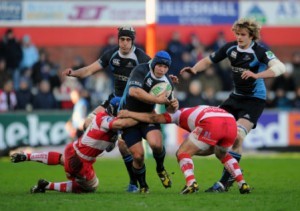 The rugby season is back up and running and all signs are that the game is in rude health (on the pitch, at least). The first 6 rounds of the Premiership have already thrown up some shock results, none more so than previously winless London Irish conquering the undefeated league leaders Northampton Saints. Everything points towards another enthralling season, with who makes the top 4 and who faces the ignominy of relegation likely to be decided by the smallest of margins. Even the hitherto dire Sale have started to show signs of improvement, suggesting they probably won't continue to be the pushovers they have been so far. And with last weekend's return of the Heineken Cup, a competition in which success and failure sit either side of a knife edge, it is worth shining a light on just how important bonus points have become in the modern game.
As competitions go, the Heineken Cup is as ruthless as any on the planet. With 6 pools and only the winner guaranteed to progress, plus the two highest scoring second place teams, there's no room for lethargic starts.
The Importance of the Heineken Cup Bonus Point
Take last season, for example. The draw threw up the mouth-watering combo of French heavyweights Clermont Auvergne, eventual finalists Ulster, and European stalwarts Leicester Tigers all in one pool. While each of those three won 4 and lost 2 of their matches, what decided the matter was the bonus points- the Tigers only managed one, finishing on 17 points, while Clermont and Ulster tied on 20, picking up 4 bonus points each. The argument goes that the bonus point system favours teams that have star-studded backlines and play an expansive game, as the results from this pool show – Ulster smashed Leicester 41-3 at Ravenhill, while the Tigers stuttered to a 20-9 victory in the return fixture at Welford Road. 5-4 to Ulster in the head to head.

Read the rest of this entry »
Videos
Our Latest Poll...
Sorry, there are no polls available at the moment.