Last Updated : October 21, 2016

Curent Betdaq £25 Free Bet Offer
Betdaq is one of the leading betting exchanges in the world of online gaming and New customers can get up to £25 in Betdaq free bets when registering for a new account today.
Register for your new Betdaq sports betting account and enter PROMO CODE FB2515
Proceed to earn your first 4 commission points to ensure that your account can be credited with a free bet a maximum of £25.
How are commission points earned?
1 commission point is earned per 25 EURO or GBP won or lost on settled Exchange Markets.
Your £25 from Betdaq will then be issued to your account within 72 hours.
This offer applies to new customers who submit for an online account between 1st December 2015 and 31st January, 2016.
See Betdaq website for Full Terms & Conditions
Click here to go to Betdaq and Claim your £25 Free Bet
How can I use my Betdaq Free Bet?
Betdaq free bets can be used on any sporting exchange market, and can be used to either back or lay a selection.
Betdaq offer sports betting on events and tournaments from around the world across a wide range of sports. Horse racing betting from the UK and Ireland to South African racing and American racing is available, while football leagues from Argentina to Japan and across Europe are all open for betting.
Betdaq offer some great promotions for their customers including free entry to Doncaster Racecourse. To receive your free Doncaster enclosure badges just send an email to marketing@betdaq.com with your new Betdaq username stating the date you'd like to attend and Betdaq will make it happen.
Betdaq is also available to use if you browse using your mobile/tablet. Just search for and install the Betdaq app from the Apple Store if you're an iPhone/iPad user. Or if you prefer your Android devices then search for the Betdaq app on Google Play.
The Betdaq app will let you back, lay or trade on all sports without being shackled to your laptop/desktop.
Features include :
Cash Out
Push Technology
Cross sport multiple betting
The Betdaq app is the ideal mobile solution for those constantly on the move but don't want to miss out on any betting opportunities.
Where have Betdaq come from?
Formed on the back of the success of leading Betting Exchange Betfair, Betdaq are now a major player in the sports betting field in their own right.
Although they may not compare with the heavyweight muscle of Betfair in terms of number of markets and liquidity within markets, they are streets ahead in terms of value to the customer. Whereas Betfair charge 5% commission as standard, Betdaq offer considerably better value to the punter with just 2% commission rates - That's an extra £2 in your pocket for every £100 won!
Betdaq were formed in the year 2000 by Irish businessman Dermot Dresmond and began trading in September 2001. Since then they have grown year on year and since 2005 have been used by bookmaker William Hill for their hedging activities.
Although Betfair are considered the leader in this particular market through sheer time, Betdaq are the second biggest betting exchange and account for about 7% of the market share and they handle around £75m worth of bets every single week.
Ladbrokes purchased the burgeoning company in 2013 and they currently have sponsorships at Doncaster, Kempton Park and Windsor race courses.
What's the difference with a betting exchange?
Now, bear with us here, it's not as complicated as one might imagine! Essentially, the main difference between a traditional bookmaker and a betting exchange is that with the latter, you can lay bets on what won't happen the same way you would normally predict what will happen.
It's been cited as pretty controversial by many heavyweight bookmakers, because ostensibly, it is far easier to predict a horse will lose a race than a horse that will win and it could conceivably breed corruption.
Most betting exchanges make their living on taking commission from a punters winnings. Because the events on offer are far more concentrated, the odds generated by a betting exchange tend to be better than high-street bookmakers. Even with their commission, there is still a greater scope to make money because the available markets has been diluted down, as opposed to the vast array of sports you can bet on with normal bookmakers.
Still with us? Not long to go - promise! It's all about backers and layers, just like any betting transaction since the beginning of time. Conventionally, the punter is the backer by picking an event they think will happen. The bookmaker has acted as the layer by going against the backer and that formula has stood the test of time.
With a betting exchange, you can be a backer or a layer.
For example, if someone thinks England will win a the World Cup, they may wish to back that selection (even though they really shouldn't!).
A bookmaker offering the punter that bet would be laying that selection.
The two parties will agree the backer's stake and the odds.
If/when England go out, the layer/bookmaker keeps the backer's stake.
If England were to somehow win, the layer would pay the backer the winnings based on the odds agreed.
The best way to look at it is, Betdaq is an intermediary between you and fellow punters acting as layers and backers.
What's the Betdaq website like?
Betdaq offer a nice, easy way to navigate around the sporting events with a clear and concise website that packs in whats going on in sport right now as soon as you enter.
There are easy to find tabs at the top that can lead a punter to the virtual games, the promotions on offer, a tips section and much more! There's also a who tab dedicated to informing you how to use their mobile application and what that offers you to make it even easier to bet with Betdaq.
There's also a twitter feed and options for Poker on the site; all your needs are found under one roof and Betdaq do an excellent job of making it accessible, unlike many bookmakers who cram tons of info into small one small page.
How do I contact Betdaq customer services?
Betdaq offers three different types of customer service options: the telephone, an message and a brand new live chat feature.
The telephone number is 0870 1781 021 for UK customers.
For Irish Customers : 01 673 3360
If you're abroad and can't resist laying a bet, they've got you covered! Simply call ++ 353 1 673 3360 from overseas.
You can also leave feedback on the website and leave them a message in the 'Ask a Question' section. This allows the punters to ask any nagging questions they have in the back of their mind and one of the skilled customer service agents will diligently work to find that answer for you.
Then, there's the revolutionary live chat option. It's not quite like Facebook or Whatsapp, but it's got the same principles indeed!
If you have any qualms that you jus need to have answered on the spot and nothing else will do, then you can chat to one of the Betdaq customer service agents on the live chat tool provided on the website.
Free Bets & Sign-Up Bonuses
Get Betting Offers
Get the latest exclusive offers on bookmaker free bets as they happen - It's private & FREE!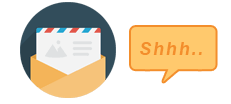 100% Privacy, We will never spam you
Get exclusive offers
Videos
More videos »
Topical Feature Lists
If you fancy a break from the serious side of betting, take a look at our Topical Feature List for a bit of a giggle.
Click Here To View The List »
Betting Blog
View our latest sports articles in our betting blog
Read Our Blog »