30 Women to Watch this Winter Olympics
Winter Olympics reports on social media from journalists and athletes alike in Sochi seem to paint a bleak picture of unfinished buildings, non-flushable toilets and no hot water – we thought we'd focus on the positives! Here's a round-up of some of the most inspiring, promising and exciting women of these 2014 Winter Olympics.
Team GB

p
Name: Eve Muirhead
Born: April 22nd 1990 Scotland
Sport: Curling
Muirhead won the 2013 World Women's Curling Championship, and it seems like curling runs in the family as her father Gordon is also a world championship medal holder.
Other than curling she has modelled and is an accomplished bagpipe player.
---
Name: Shelley Rudman
Born: March 23rd, 1981 Swindon
Sport: Skeleton
Is currently the world reigning champion in the skeleton bobsled and won an Olympic silver medal in 2006, Is currently engaged to fellow skeleton competitor Kristan Bromley, whom she had a child with in 2007.
---
Name: Jenny Jones
Born: July 3rd 1980, Bristol
Sport: Snowboarding
Has won gold twice in the Winter X games and Silver in the Winter Dew tour. She has also taken part in several snowboarding films such as Dropstitch and Last Winter. In 2002 she was ranked #58 in Loaded Magazine's "Hot 100 Babes" poll. 
---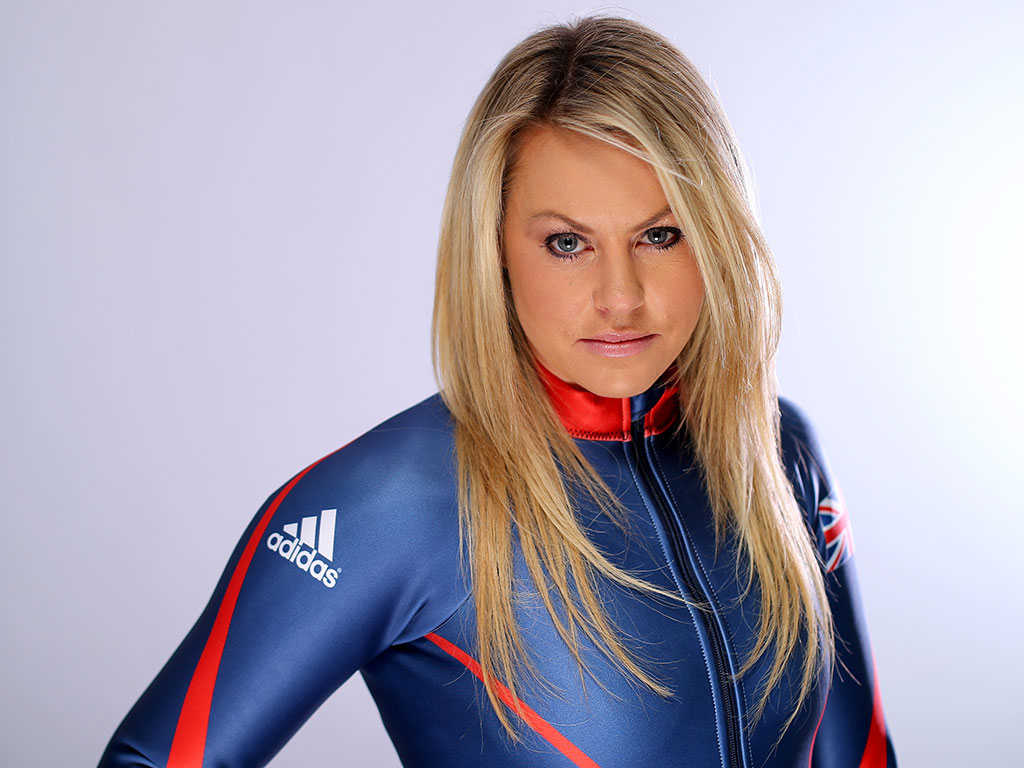 Name: Chemmy Alcott
Born: July 10th 1982 Twickenham
Sport: Alpine Skiing
Chemmy is a motor sport fan and has a MSA Competition Licence and competed in the 2012 Silverstone Classic Celebrity Challenge race. She is currently engaged to her boyfriend Alistair Pine.
---
Name: Amanda Lightfoot
Born: Jan 30th 1987 Coventry
Sport: Biathlon
She will become the only second ever British Biathlon female athlete to compete in the winter Olympic Games. She first began skiing through the military back in 2006, while serving in the Adjutant General's Corp.
---
Name: Penny Coomes
Born: April 6th 1989 Ascot
Sport: Figure Skating
Dances with her partner Nicholas Buckland, together they came fifth at the 2013 European Championships in Zagreb and 13th at the 2013 World Championships in London, Ontario.
---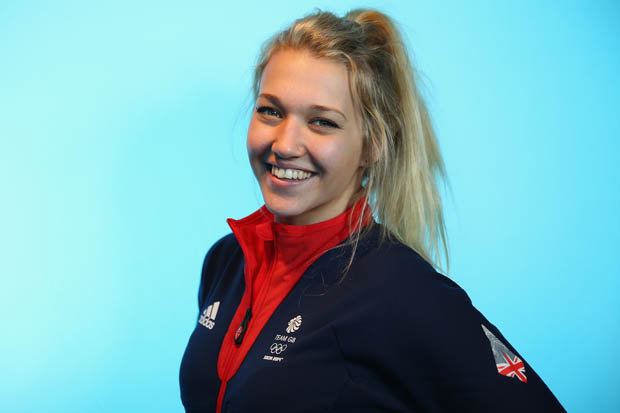 Name: Rowan Cheshire
Born: 1995 Alsager
Sport: Snowboarding
---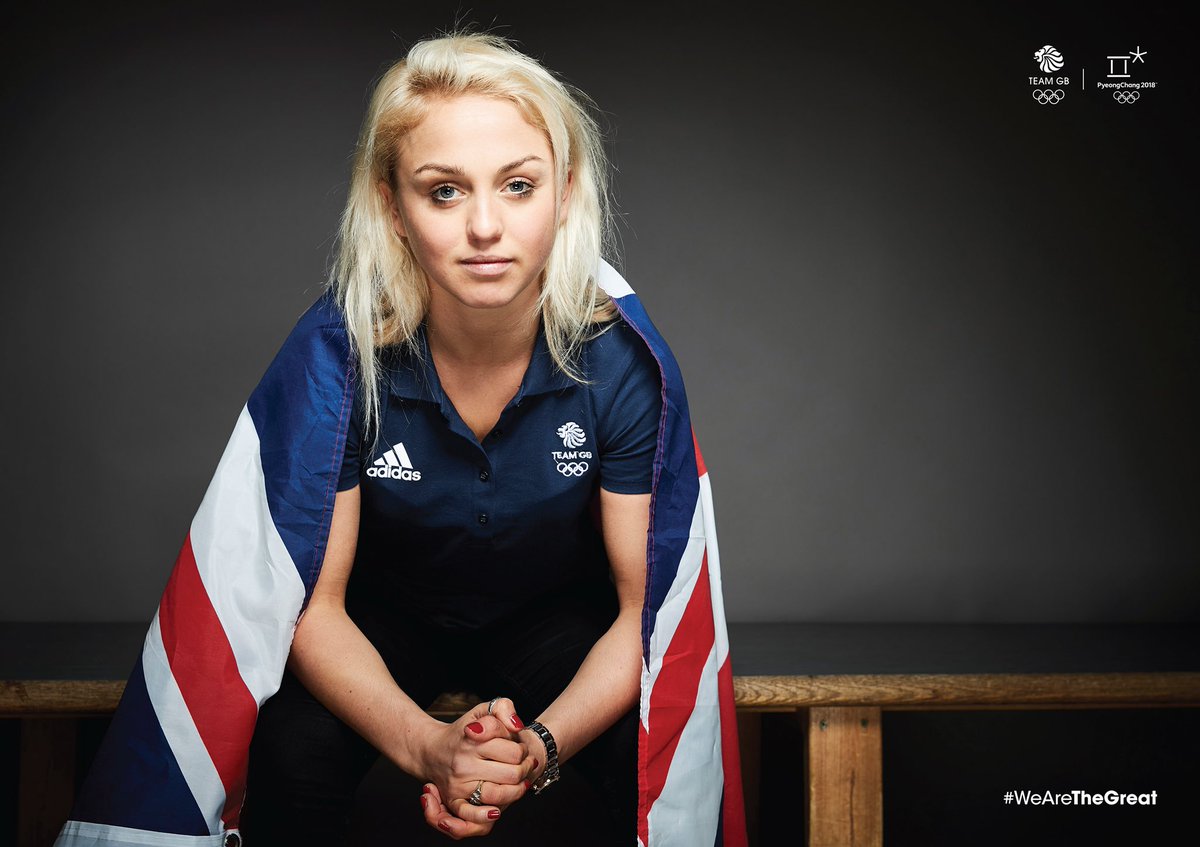 Name: Aimee Fuller
Born: July 21st 1991 USA
Sport: Snowboarding
Grew up in the south of England, and has a passion for motorcross. And has enjoyed back to back wins at the Dachstein Pleasure Jam back in 2011 and 2012
---
France
Name: Pernelle Carron
Born: August 20th 1986, Villedranche-sur-Saone France
Sport: Ice Skating
Dances with Lloyd Jones and is the 2011 Cup of China bronze medallist and 2013 Winter Universiade champion
---
Name: Nathalie Péchalat
Born: December 22nd 1983 Rouen, France
Sport: Ice Skating
Dances with partner Fabian Bourzat and is the 2012 World bronze medallist and two-time European champion as well as the three time French National Champion. She also has a BSc degree in sports management and studied at a Russian university in economics and finance
---
Name: Anaïs Caradeux
Born: June 30th 1990
Sport: Freestyle Skiing
She won a silver medal at the 2013 FIS Freestyle World Ski Championships and is also an ambassador for Keep A Breast Europe a European charity for breast cancer.
---
Name: Nastasia Noens
Born: September 12th 1988 Nice, France
Sport: Alpine Skiing
Made her first World Cup debut in November 2006 and her first podium in January 2011, she competes in technical events and slalom.
---
South Korea
Name: Kim Yu-Na
Born: September 5th 1990 Bucheon South Korea
Sport: Figure Skater
Is the first South Korean figure skater to win a medal at an ISU junior or Senior Grand Prix event, ISU Championship and the Olympic Games. She also won Sportswoman of the Year Award in 2010 from the Women's Sports Foundation.
---
USA
Name: Aja Evans
Born: May 12th 1988 Chicago, Illnois
Sport: Bobsled
Competes as a brakeman, and previousy competed in track and field as a college athlete. Comes from a sporting background as her brother is an American Football player, uncle is a retired Major League Baseball player as well as her cousin.
---
Name: Lolo Jones
Born: August 5th 1982 Des Moines, Iowa
Sport: Bobsled
Is also an American track and field athlete who specialises in 60 and 100 meter hurdles, she has won three NCAA titles and 11 All American honours while at LSU. Is sponsored by Asics and Red Bull. And she is of Native American, African, French and Norwegian descent.
---
Name: Noelle Pikus-Pace
Born: December 8th 1982 Orem, Utah
Sport: Skeleton
She initially retired after the 2010 Olympics, but then came out of retirement with the intent to qualify for this year's Winter Olympics, Jan 2013 was placed first at the Konigssee, Germany Track, this was her first on the World Cup level since 2004. She is the youngest of eight in her family, and has a daughter and son born in 2008.
---
Name: Katie Uhlaender
Born: July 17th 1984
Sport: Skeleton
Has competed since 2003, is the daughter of a Major League Baseball outfielder. Won gold in 2012 at the Lake Placid World Championships.
---
Name: Julia Mancuso
Born: March 9th 1084 Reno, Nevada
Sport: Alpine Skier
Gold Medallist in the giant slalom at the 2006 winter Olympics and silver medallist in both downhill and combined at the 2010 winter Olympics, she graduated from The Winter Sports School in Park City, Utah in 2000.
---
Name: Keri Herman
Born: August 16th 1982
Sport: Skiing
Herman holds a total of 4 Winter X games medals, bronze at the 2011 FIS Freestyle World Ski Championships.
---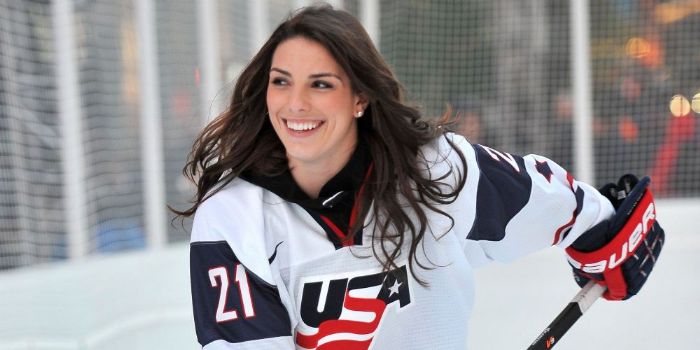 Name: Hilary Knight
Born: July 12th 1989 San Francisco, CA
Sport: Ice Hockey
Is a member of the US women's national ice hockey team, 2012 Four Nations Cup Gold medalist and World Championship silver medalist, hobbies include playing tennis, mountain biking and skiing.
---
Name: Hannah Teter
Born: January 27th 1987 Belmont, Vermont
Sport: Snowboarding
Won gold in halfpipe at the 2006 Winter Olympic Games in Torino, Italy. She founded a charity called Hannah's Gold which raises money through the sales of Vermont maple syrup. It helps support the village of Kirindon, Kenya through building skills and helping build wells.
---
Name: Alyson Dudek
Born: July 30th 1990 Hales Corners, Wisconsin
Sport: Speed Skating
Won Bronze at 2010 Olympics in Vancouver, qualified for her first world cup team while still a high school student.
---
Name: Sandra Gasparini
Born: November 28th 1990 Sterzing, Italy
Sport: Luge
Began competing in 2006, won silver medal in the mixed team event at the 2007 FIL World Luge Championships in Austria. Her hobbies include horse riding, cooking and music.
---
Name: Valentina Marchei
Born: May 23rd 1986 Milan, Italy
Sport: Figure Skating
Is a four-time Italian national champion, her feather is an Olympic marathoner and she is currently a university student studying sport while doing reports for Italian television.
---
Switzerland
Name: Lara Gut
Born: April 27th 1991 Sorengo, Switzerland
Sport: Alpine Skiing
She competes in all five disciplines but specialises in speed events such as downhill and super-G, has one silver in all world championships since 2007 aside from 2010-2012, in 2009 she dislocated her hop in Visp while training.
---
Czech Rep
Name: Eva Samkova
Born: 28th April 1993 Vrchlabi, Czech Republic
Sport: Snowboarding
Began skating from as early as 2-years-old but moved onto snowboarding and has been competing since 10. Hobbies include saxophone, drums, horseback riding and surfing. She was the winner of the European Cup series 2010/2011.
---
Bulgaria
Name: Alexandra Jekova
Born: October 5th 1987
Sport: Snowboarding
Was Bulgaria's flag bearer during the 2010 winter Olympic opening, she competed in the snowboard cross and the parallel fiant slalom. At the 16th Winter X games she became the first Bulgarian to win a medal with silver in Snowboard X.
---
Thailand
Name: Vanessa Mae
Born: 27th October 1978 Singapore
Sport: Skiing
Is more widely know for musical talent as she was child prodigy and world renowned violinist, at 13 she became the youngest soloist to record both the Beethoven and Tchaikovsky concerto's. She also holds a British citizenship and had grown up in London and attended the Royal College of Music.
---
Australia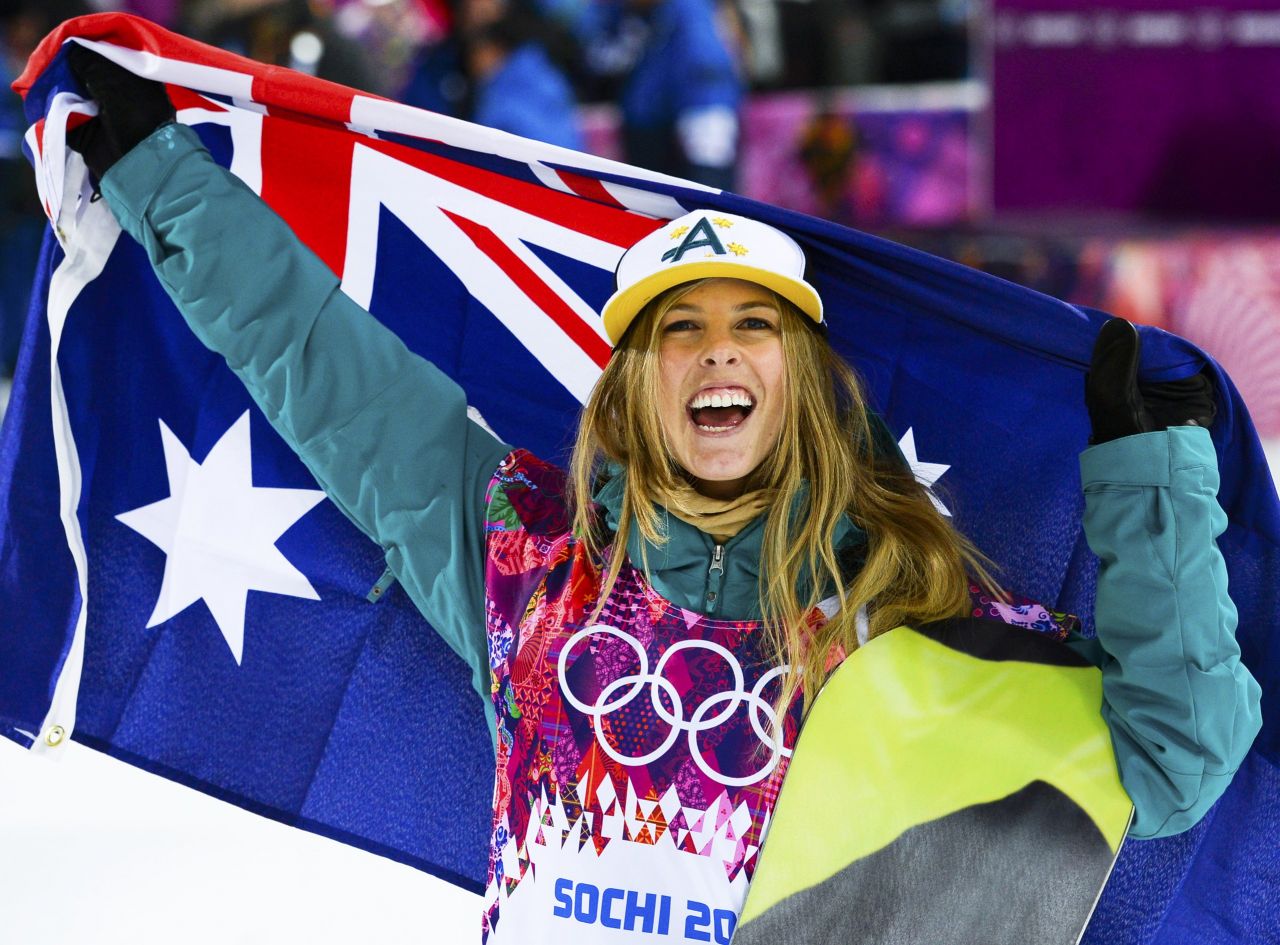 Name: Torah Bright
Born: December 27th 1986 Cooma, Australia
Sport: Snowboarding
Won gold in the Halfpipe back in the 2010 Winter Olympic Vancouver games despite suffering two concussions before training and crashing out in her first run but made it in her second. She became the fourth Australian to win a Winter Olympic gold medal.
---
Name: Anna Fenninger
Born: June 18th 1989 Salzburg, Austria
Sport: Skiing
Her other hobbies include motocross, wakeboarding, mountain biking, travelling and meeting friends. She competes in all five disciplines, and was world champion in the super combined in 2011. She is a European ambassafor for the Cheetah Conservation fund as well as the Build an Ark project.
October 18th, 2018 by Simon A