August 2021 Sporting Preview : The Premier League Returns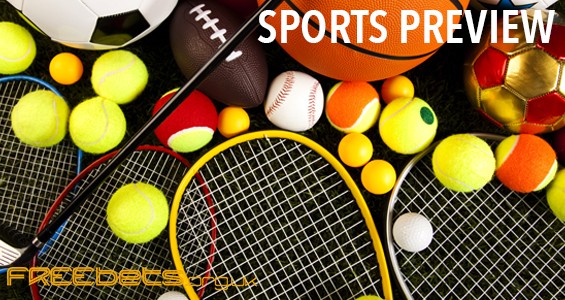 August is going to be a big month for sporting fans, especially those who love football. The major leagues begin another exciting season but that's not all. There's some top boxing taking place and it's another busy month in tennis with Masters events and then the start of the US Open. Can Novak Djokovic win his fourth Grand Slam of the year?
Can Anyone stop Manchester City Winning the Premier League?
Another Premier League season begins in August. Manchester City are the defending champions and bidding to win a fourth title in five years. The transfer window is of course always crucial but could be even more important this year. Could City really sign Jack Grealish and Harry Kane before the season begins on August 13? If they do, then who can possibly beat City to the title this season? Manchester United have already signed Jadon Sancho and Liverpool will look to have a better season after last year's problems at Anfield. The return of Virgil van Dyk fit again, they could get closer to City this season. It's yet to be seen who European champions Chelsea will be spending millions on.
Down at the bottom, it looks like being another hard season for yo-yo club Norwich City and another relegation looks likely. Brentford and Watford are the two other promoted sides and won't need reminding that two of the three new teams in the Premier League last season were relegated. Crystal Palace begin life under Patrick Viera, while Everton will be hoping for better home form this season, they should have finished a lot higher than tenth last term.
A closer battle at the top would be appreciated this season. That might not be the case though. Manchester City want the Premier League title of course but the elusive win in the Champions League is what they really desire. It does look though as if City will win another Premier League title.
End of the Road for Manny Pacquiao?
Manny Pacquiao is one of boxing's all-time greats but all good things must come to an end. August 21 sees the fighting politician head to Las Vegas to challenge Errol Spence Jr for the WBC and IBF Welterweight titles. Pacquiao is having his 72nd professional fight but his first since beating Keith Thurman in July 2019. That fight was in the Super Welterweight division and now he drops down a weight to challenge for another world title. His career began in 1995 when his opponent was but five years old. He's won belts in eight divisions and held 12 titles, but can he win another one at the age of 42?
Spence is unbeaten in his 27 professional fights. His last outing was in December of last year when making a successful defence of his titles beating Danny Garcia on points. British fans will remember him coming to Sheffield four years ago and beating Kell Brook in 11 rounds. 21 of his 27 wins have come inside the distance. Manny Pacquiao hasn't been stopped in nine years and other early inside the distance losses were in the last century when fighting in the flyweight divison. It'll be another massive moment in his legendary career but it looks as if Spence Jr is the one who will win this fight.
Four in a Row for Djokovic?
The final tennis Grand Slam of the year begins in New York on August 30. Novak Djokovic may have failed to win the men's singles at the Tokyo Olympics but he has won all three Grand Slam events this year. He's won four of the last five, the only one he didn't win was this title last year. Djokovic was defaulted after hitting a ball in anger that hit a lineswoman. His antics in the men's singles bronze medal match shows that temper is still there. He isn't entirely sure about his fitness but has a few weeks to get fully fit as he bids for the first calendar Grand Slam since 1969.
Rafael Nadal is expected to be back in action after missing Wimbledon and the Olympics. Djokovic will face challenges from Stefanos Tsitisipas, Alexander Zverev (who beat him in Tokyo) and defending champion Dominic Thiem. The last five US Opens have only seen Djokovic win this title once. Not since 2008 when Roger Federer won the title has a player won this title two years in a row. That's not likely to happen this year with Thiem struggling for fitness and form.
Not since 2014 has the women's singles been successfully defended. Serena Williams achieved that feat and is still battling to get that elusive record equalling Grand Slam victory. Naomi Osaka has won this title twice in the last three years. She returned to action at the Olympics but still isn't back to her best. The women's singles is never easy to predict and Ashleigh Barty has never made it past the fourth round in New York. Three Grand Slams this year have seen wins for Osaka (Australia), Krejcikova (French) an Barty (Wimbledon), there's a chance a fourth different winner may be on the way here in the final Grand Slam of the year.