Champions League contenders assessed ahead of knockout stages : The favourites and dark horses for the title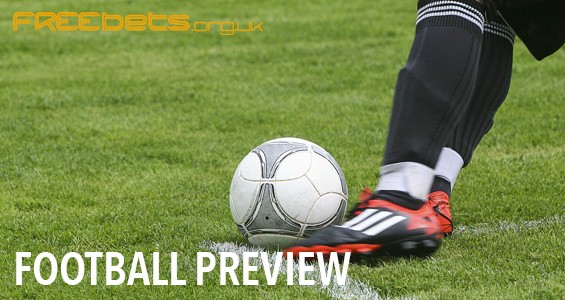 The Champions League returns this week with the knockout stages getting underway across Europe and many of the competition's biggest sides in very interesting situations. The Premier League title race is all but over, while in Germany, Spain and Italy there are intense battles to lift the trophies, so just how will this play out as the teams are whittled down?
The Favourites
Two English teams have the shortest odds to lift the Champions League trophy going into the knockout stages, partly because they are two fantastic sides, but also because the title race is already over in the Premier League.
While this only benefits Liverpool in the domestic competition, both the Reds and Manchester City basically don't have to worry about Premier League fixtures from here on in. Liverpool will win the title at a canter and City know this. In Spain, Italy and Germany there are legitimate, close title races going on and the Premier League sides should be in an advantageous position as a result.
Liverpool
Jurgen Klopp's side are on course to break records in terms of points total in the Premier League and that should give them the momentum, confidence and ability to rest players ahead of the big Champions League ties. They have a tough last 16 contest against Atletico Madrid, but they are clearly the superior of the two sides this campaign and should handle the Spaniards who are really struggling for goals in La Liga.
The Reds proved themselves last season as a stunning Champions League side, swatting aside most opponents, and producing a miraculous comeback to oust Barcelona en route to lifting the trophy. Now seemingly a better side with almost nothing to worry about on the domestic front, and all their best players fit and firing ahead of the knockout stages, the champions look a good bet to retain their title.
Manchester City
While Pep Guardiola would not choose to be out of the Premier League title race before March, it is a benefit in his bid for the Champions League crown with Man City. There is no question where his focus will lie now and he has something to prove having not won the Champions League for nearly a decade, last claiming the giant cup in 2011 at Barcelona.
City's defence seems too shaky to back them with any confidence and they have never been to a Champions League final, never mind won the competition, so they are not too tempting as favourites ahead of the last 16. They are especially unappealing given they are taking on Real Madrid, a side much better versed in this tournament, especially under Zinedine Zidane. There is no guarantee at all they will beat Real, and City should be avoided in the outright market.
The Contenders
Bayern Munich
Far from dominant in the Bundesliga this year, but Bayern Munich are always a threat to be taken seriously, as they showed when they obliterated Tottenham in the group stage. With Robert Lewandowski leading the attack they can best any side, but the supporting cast is just not what it once was at the Allianz Arena.
Liverpool beat Bayern pretty comfortably in this competition last season and they remain a level below Klopp's men. They are a match for most, but it is a struggle to back them to win the tournament when the Reds are still involved and quite clearly a better side.
Barcelona
On their day they are still capable of the absolutely magnificent, but it is Barcelona's day on an increasingly irregular basis. Managerial confusion now sees Quique Setien in charge and no one views him as a mastermind behind a Champions League winning side.
Barca have lost four La Liga games already this season, which is close to unheard of, and while they should be fine against Napoli in the last 16, they are very vulnerable against better sides. Luis Suarez is out injured for most of the rest of the campaign and their defence is incredibly leaky by their standards. After 23 La Liga games Barca have shipped more goals than the likes of Getafe, Real Valladolid, Athletic Bilbao and Sevilla, not to mention Real and Atletico Madrid.
Any team with Lionel Messi in can win any competition, but Barcelona are not very tempting right now.
Real Madrid
A much more appealing proposition than their fierce rivals, Real Madrid are in much better shape than Barca, but do have the tough task of Manchester City in the last 16. If Zidane can get past Guardiola then their price will be slashed and Real may well drop to second favourites to win the competition. Ahead of the knockout stages could be the perfect time to back them.
While some question marks remain over Zidane's management ability, he achieved something truly miraculous in winning three straight Champions League titles from 2016-18 and he clearly knows what he is doing in this competition.
Real are top of La Liga, losing just one of their opening 23 games and conceding just 14 goals in that time. They are tough to beat, especially so in the Champions League and are a very decent price, worth backing Each-Way to go all the way.
The Outsiders
Borussia Dortmund
Borussia Dortmund have become one of the most wildly exciting teams on the planet, and while they are far from the best defensively, they are liable to score a huge amount of goals against any opponent.
They have suffered a couple of domestic defeats in the last couple of weeks, but in those losses to Werder Breman and Bayer Leverkusen, they scored five goals. Going into the first leg of their last 16 tie with PSG, Dortmund have scored 24 times in their last six games, they are incredibly dangerous.
They are going to be an absolute handful for any side, and the ability to score four or five goals in any contest means they can never be discounted. Erling Haaland is the talent everyone thought he might be, scoring eight times in his first five Dortmund matches, while Jadon Sancho is also proving to be unstoppable in both providing and scoring goals. At 50/1 to win the competition, they look a huge price.
Red Bull Leipzig
If Dortmund are being considered dark horses to lift the trophy, then a team ahead of them in the Bundesliga must also be looked at, with Red Bull Leipzig also posing a significant threat to any side they face.
Julian Nagelsmann's team have not been in their best form since the turn of the year, but are still just one point off the top of the table in Germany. They meet Spurs in the last 16, and while some would have seen them as a plumb draw in the second round, they are a much more impressive team than Tottenham at the moment.
Timo Werner has been scoring for fun this campaign, well supported by Patrick Shick and the impressive Marcel Sabitzer from midfield. They may not have the attacking flair of Dortmund, but they are much more solid and Tottenham will find them very difficult to deal with.
Some would say that the argument for the English teams doing well because there is no competition for the Premier League title is flawed. It could be argued that the relentless competition at the top of a division could actually keep teams sharp for the business end of the Champions League. The German sides could certainly benefit from this if it is proved to be correct.