Manchester United v Sheffield United Preview : Blades Need to Rediscover their Form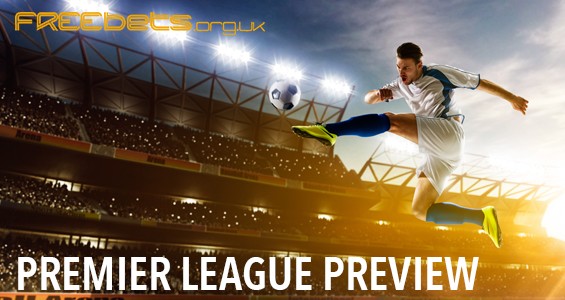 VENUE

Old Trafford

TIME

Wednesday 24 June 6pm KO

BROADCAST

Live on Sky Sports
See Stats
The battle for European places continues in the Premier League. Our preview looks ahead to the game between fifth placed Manchester United and Sheffield United who are seventh in the table.
United Seek Vital Home Win
Manchester United are still in with a good chance of Champions League football next season. They can still qualify via their league position or by winning this season's Europa League. It's not been the easiest of seasons for Ole Gunnar Solskjaer's team but they are in good shape at the moment and still in the FA Cup. It's qualifying for the Champions League that is their main target though. They are now five points behind fourth placed Chelsea but fifth would be good enough if neighbours Manchester City can't overturn their European ban.
This is a key game for Manchester United as a defeat will see their opponents climb above them in the table. Will there be a lot of goals scored in this game? Three of the last four home league games for Manchester United and six of the last seven in away games for their opponents have had under 2.5 goals scored in them. As long as the Blades can keep all 11 players on the pitch, it looks a good idea to place a bet on under 2.5 goals in this match.
The Red Devils will want a home win from this game to widen the gap between them and their opponents. United have won eight home league games this season with only a couple of defeats. They can't afford a slip-up like the one that saw them lose to Burnley earlier this year. The point at Tottenham on Friday was a good re-start for the season but they need to get wins to achieve their targets.
Blades Beginning to Struggle
It's been a season that Sheffield United won't forget in a hurry. Newly promoted to the Premier League, they were expected to struggle or at least be in the bottom half of the table. However, they have spent the majority of the season in the top ten and start this game in seventh position. They will struggle to finish in the top four but if fifth gets a team into the Champions League, they are still in with a shout. Just getting into the Europa League would be a great achievement. They only have a point from their last two games though and need a win here to get them back on track in their bid for European football next season.
The Blades haven't had that much luck since the season resumed. A vital Hawkeye mistake meant they returned home from Villa Park with just a point. Then they had a player sent off at Newcastle and ended up losing that game 3-0. Now they have their third consecutive away game and another poor result could see even a top ten finish become difficult. Five of their last eight games are against top eight sides so they need to up their game in the coming weeks.
Away form has seen them win just four Premier League games this season. Only one of the last six has ended in a victory for them and they still have to go to Leicester City in the weeks ahead.
The FreeBets Prediction
Manchester United could be playing the visitors just at the right time. The Blades haven't scored in two league games since the season resumed. The home side got a good draw at Tottenham on Friday ad home form is good. Go for a home victory here and that will be an important victory for the Red Devils.
Back To Top
Statistics
Manchester United are unbeaten in their last six league games.
Their last league defeat was at home to Burnley on January 22.
There have been under 2.5 goals scored in seven of the last eight Manchester United league fixtures.
Mancheseter United have kept clean sheets in their last three home games in the Premier League.
The last four home league games Manchester United have played have seen under 2.5 goals scored in three of them.
Sheffield United have earned just one point from their last two Premier League games.
The Blades have only won one of their last four league matches.
Sheffield United have failed to score in their last two Premier League games.
The last six away league games have seen just one win for Sheffield United.
Their 3-0 loss at Newcastle United on Sunday ended a run of six away league games in a row with under 2.5 goals scored.
Only four teams have scored less away league goals than Sheffield United.
On the other hand, only the top two in the table have conceded less away Premier League goals.