UFC 241 Betting Preview : Great value in three huge fights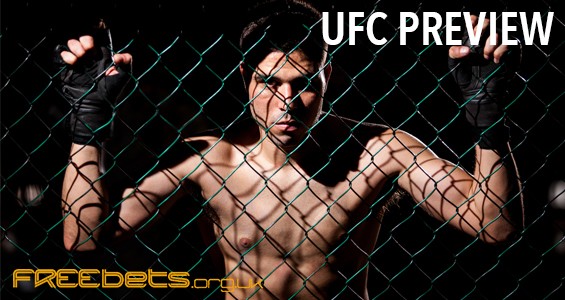 VENUE

Honda Center, Anaheim, California

TIME

3am UK time, Sunday 18 August

BROADCAST

Live on BT Sport
See Stats
It has not been a banner year for the UFC but Saturday night might change that with three incredible fights booked in Anaheim, California at UFC 241 as Daniel Cormier and Stipe Miocic headline in a scrap for the heavyweight title.
The clash between the two behemoths is the highlight of the night but there is plenty to come before it. The likes of Raphael Assuncao, Derek Brunson, Manny Bermudez and Ian Heinisch are on the undercard, but there really are three fights on this card that stand out as ones to watch.
First up is a middleweight scarp between two powerhouses, Yoel Romero and Paulo Costa. The only way this one will make it to the end of three rounds is if these two prove to have granite chins because they can both throw leather with astonishing might. Romero has shown toughness beyond human belief, Costa has not had to yet. That does not mean the Brazilian hasn't got it, we just know Romero can stand up to an intense assault, while we are not certain about Costa.
Costa has never gone the distance in his pro career, winning 11 fights by knockout and one by submission. However, he has never fought anyone on the level of Romero so this will change on Saturday night. The two men that look like they are carved from marble will still be going at the end of 15 minutes, but it will be hard to believe how.
It will be close, maybe a split decision, but the Brazilian has never been past two rounds and the Cuban's experience will be the difference. After fighting Robert Whittaker for 50 minutes over the last couple of years.
The co-main event sees Nate Diaz return after a three-year lay-off to fight another legend of the Octagon, Anthony Pettis. Diaz has not fought since losing a decision to Conor McGregor in August 2016 and has now won since choking out the Irishman in March of that year.
Since Nate last entered the cage, Pettis has fought seven times, going 4-3 in that time, but his defeats coming against extremely high level opponents – Max Holloway, Dustin Poirier and Tony Ferguson. Meanwhile he has great wins over Stephen Thompson, Michael Chiesa, Jim Miller and Charles Oliveira.
Diaz probably won't show any signs of cage rust because he is never out of training and this is only a three-round fight so he will not tire. Whether his striking is as sharp as Pettis' anyway is yet to be seen, but he certainly has the better ground game, whether he has been away or not.
Pettis is the favourite, but this is a really tough one to call. Diaz is very rarely knocked out – just once in his career – and he rarely knocks opponents out – just four of his 19 wins. So this one will probably go the distance, and it will be another razor thin decision for the judges. Diaz is the much better value in such a tight choice, and his superior height and reach might just be enough to keep Pettis at distance and box his way to a very close victory.
The heavyweight title fight is a rematch between two of the best of all time as Miocic tries to avenge his shock knockout loss in the first round in July last year. That first fight was a really tight contest between the two, which Stipe was probably edging before he got caught with a huge right hand on the break which left him helpless on the canvas. It was a superb strike from Cormier, but there was enough in that first four minutes to suggest that Miocic can handle the champ.
Miocic is the much bigger man, but DC has been used to dealing with that disadvantage his whole career, even at light heavyweight. What was surprising in the first bout was that Cormier actually weighed more than Miocic despite being five inches shorter. DC is extremely chunky at heavyweight and it is not clear whether he can go the distance carrying that bulk. He has done five rounds at heavyweight once, beating Josh Barnett in Strikeforce, but that was seven years ago and he is in his 40s now.
It is another tough one to call, but the edge has to be with DC after he won the first fight in such deadly fashion. Stipe has extreme power, but Cormier has never been knocked out and his height, or lack thereof, actually helps him in this regard as Miocic won't generate quite so much power hitting down and will largely find the top of his head.
If the fight goes into deep waters then there is a school of thought that Cormier's superior wrestling will give him the edge. That could be the case, but Miocic showed against Francis Ngannou that he can go all day, exert pressure and handle himself very well on the ground.
That is a moot point, though, as it won't be going 25 minutes. Cormier is an extremely smart fighter, more so than Miocic and that punch on the break in the first fight was very much planned. He will have pinpointed another whole in the former champ's game and will exploit it. DC has huge power at heavyweight and if he gets Miocic down, he has the better wrestling and submission game. It will probably be by knockout, but it could also be through a choke, so let's just take a DC win.
Daniel Cormier to beat Stipe Miocic is 8/11 with William Hill
PLEASE NOTE: This article expired on 20th August 2019 and is now for reference only.
Any odds quoted are at time of writing and will need to be checked by you on visiting the bookmaker's website.
18+. Terms & Conditions Apply. Please Gamble Responsibly.
Back To Top
Statistics
Daniel Cormier has never lost at heavyweight