UFC Covington vs Lawler betting preview : Chaos has far too much for Ruthless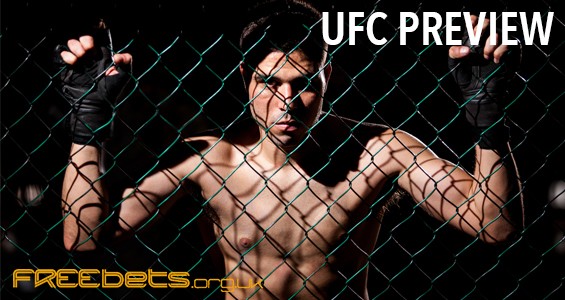 VENUE

Prudential Center, Newark, New Jersey

TIME

Main Card 8pm UK time Saturday 3 August

BROADCAST

Live on BT Sport
See Stats
The UFC's most hated man, Colby Covington, finally steps into the Octagon for the first time in over a year this Saturday in a cracking welterweight contest against former champion Robbie Lawler.
Surgery on his nose and disputes over what fights he should take have kept Covington away from competitive action but he is finally back in a quite unexpected contest against Lawler. When 'Chaos' last fought, in June 2018, he handily beat Rafael dos Anjos over five rounds and claimed the interim welterweight title in the process.
A complicated picture at welterweight
That piece of gold almost always means that you get a crack at the real piece of gold, which was held by Tyron Woodley at the time. However, said injuries and disputes with UFC top brass ensued, Covington hasn't fought since while the welterweight title has been fought for twice – Woodley defending against Darren Till and then losing his strap to Kamaru Usman in March.
Covington is still carrying his interim belt around with him and fully expects a crack at Usman with a victory on Saturday. However, Jorge Masvidal says he has been given that shot while Leon Edwards is telling anyone who will listen that his eight-fight win streak means he is the number one contender.
It is something of a mess, and how does Robbie Lawler fit into this? Well, he doesn't really. He is coming off a loss to Ben Askren and is ranked 11th in the division. If he scores a highlight reel knockout, there will be talk of a title shot, but he won't get it. He is really just fighting to remain relevant in the division, another loss would be quite damaging to him at 37-years-old and would represent his fourth in five fights.
Covington is the clear favourite to win this fight, with the best odds you will find being the 4/9 offered by William Hill. Lawler, despite being a former champ and one of the most respected fighters in the division, has slipped out to 2/1 with Bet Victor and is not fancied.
Lawler is short of momentum
It is easy to see why; Lawler's signature win was his gruesome knockout victory over Rory MacDonald, but that came over four years ago in July 2015. He only has two wins since then, both being close decisions over Carlos Condit and Donald Cerrone. Lawler was sparked by Woodley, comfortably out-pointed by Dos Anjos, who stepped up from lightweight, and choked out by Ben Askren. The memories of 'Ruthless' at his best are fading fast.
Meanwhile, despite being out of action for 12 months, Covington is on a six-fight winning streak and has taken his record to 14-1. Really it is just his last two victories that propelled him to stardom, with impressive, dominant performances against Demian Maia and Dos Anjos. His one defeat came against Warlley Alves in December 2015, which doesn't sound great, but the Brazilian caught him with a guillotine, which is something of a signature move of his.
Covington's high-pace, pressurising style is extremely difficult to deal with. He does not let opponents rest for a second, with the aim of getting them on their back and using his excellent wrestling and intense ground and pound to beat them down. He has just two knockout victories to his name, so do not expect him to be putting Lawler's lights out, but he throws a lot of shots, mainly to set up takedowns, including a decent head-kick.
Lawler still looks in phenomenal shape, but he has been through the ringer in his mixed martial arts career. His record now stands at 28-13 (1) dating back to his debut in April 2001. He is past his peak and is going to really struggle against his younger, fresher adversary.
Their respective fights with Dos Anjos tell a story
MMA maths famously does not add up, but the two men's performances against Dos Anjos are worth looking at. The Brazilian comfortably beat Ruthless Robbie, scoring 50-45 on all three judges' scorecards and he did so on the feet. Largely by destroying Lawler's legs with low kicks, but also enjoying success on the inside, and when he took the fight to the ground.
Covington did not quite score the clean sweep on the scorecards over Dos Anjos, but he clearly beat him and took home a unanimous decision win. He got inside, had RDA moving backwards an awful lot and took the former lightweight champ's shots without the same damage that Lawler suffered.
If Covington can employ the same strategy against Lawler as he did against RDA, and throw in some of the Brazilian's chopping leg kicks, then it is hard to see Robbie getting anything out of this one.
Covington to churn out another decision win
Lawler has power, he might not have shown it a lot in recent years, but that will never leave him, and he is capable of putting anyone's lights out. It would be a real punt to suggest he is doing that to Covington, though, given that he has never been sparked before.
It is difficult to see Lawler winning by decision, due to Colby's pace, and definitely not by submission (he has one win via tap out in his career) leaving him with the punt of a knockout.
Covington does not really have the knockout power in his locker, but decision or submission is very much on the cards. In truth, a knockout is not entirely off the cards as a fight could be stopped due to ground and pound like his debut UFC win over Anying Wang back in 2014 or as he did to Max Griffin in 2016. Chaos doesn't have the one-punch power, but he has the output to force a referee to stop in.
There are simply many more routes to victory for Covington than Lawler, which is why he is the clear favourite with the bookmakers. At 4/9 he is worth backing, but the better value is going to be in taking Colby to win via decision, as he has done against his last four opponents.
Lawler might be past his prime but he is still a superb grappler and striker and he will take some stopping or submitting. This one is likely to be a fairly comfortable points victory for Covington and he looks much more appealing to win by decision as he pressures his way to victory.
Colby Covington to win by decision is available at 23/20 with Unibet
Back To Top
Statistics
No fighter has more split decision wins in UFC welterweight history than Robbie Lawler (3)

Covington averages 5.63 takedowns per 15 minutes in the UFC

Lawler averages 0.76 on the same scale

Lawler averages 3.60 strikes per minute

Covington averages slightly less at 3.26 strikes per minute

Lawler also has the higher striking accuracy at 45% to Covington's 38%

Lawler's defence is much worse, though, absorbing 3.95 strikes per minute to Covington's 2.20

Both fighters are 5'11" but Lawler holds a two inch reach advantage

Covington made his MMA pro debut 11 years after Lawler's

Covington's 12 takedowns of Bryan Barberena is tied fifth for most ever in a UFC fight