Formula 1 (F1) Free Bets
Running from March to November each year, Formula One has been a huge part of the sporting calendar over the last 60 years and continues to be a focal point of debate and therefore an exciting prospect when betting for free on F1.
Our top recommended bookmakers for Formula One Free Bets
New Customers Only. Terms & Conditions Apply. 18+
Latest Formula One Betting News
Lewis Hamilton has cut the gap at the top of the Formula One standings after his victory at the Canadian Grand Prix. Hamilton was in complete control of the race from virtually start to finish and his victory means he has reduced Sebastian Vettel's lead at the top of the standings to just 12 points. Behind the Brit was his Mercedes teammate Valtteri Bottas whilst Vettel could only finish fourth. The win for Hamilton was his sixth in 10 years in Montreal and was also significant in that over the weekend he equalled his hero Ayrton Senna's record of 65 pole positions.
After issues with his tyres in recent races, it will have been pleasing for both Hamilton and Mercedes that this race passed off without any issues. The Mercedes 1-2 also means that they now have wrestled control of the Drivers Championship back from Ferrari and lead by 222 points to 214.
With just over a third of the season gone, there is still obviously an awful lot that coud happen over the course of the campaign. However the two early front-runners with the bookmakers are unsurprisingly Hamilton and Vettel. There is hardly anything to choose between the duo with both available at evens with Skybet and even at this early stage, it doesn't look like any of the other drivers will get near them.
The Constructors' Championship is also close though Mercedes are the odds-on favourites. They have claimed the title in each of the last three years but have seen somewhat of a Ferrari renaissance this time around. The Italians are bidding to win their first Constructors' Championship since 2008 and are 21/10 with BetStars to do so.
Next up on the circuit is the Azerbaijan Grand Prix. The inaugural race at the Baku City circuit was held last year and was known as the European Grand Prix but is now set for its on specific date on the F1 calendar.
The best F1 free bets on offer
All the talk over a Formula One season is about who is going to be crowned world champion at the end of it and this is certainly the most popular betting market in the sport. In recent years Lewis Hamilton has been at the forefront of the market with consecutive championships in 2014 and 2015 before narrowly finishing second place to Nico Rosberg. After the German's retirement, Hamilton will start the new season as the clear favourite again but could the likes of Sebastian Vettel, Max Verstappen and Daniel Ricciardo compete? Well whatever unfolds, we'll have the latest odds and tips on the movers and shakers here at FREEbets.org.uk.
Mercedes have wrestled back the initiative in the fight for the constructors champioonship in recent years with Red Bull having previously dominated with Sebastian Vettel period of dominance between 2010 and 2013.
When it comes to individual race betting obviously you can bet on the winner with the odds generally being ordered as they are for the title as a whole. However, with conditions varying widely between venues there are certain drivers who will move up and down in the betting as a result.
There is an interesting market for individual races which sees you betting on a driver to beat his team mate in any given Grand Prix. Every team has a lead driver and a secondary driver so the lead man will always be the odds on favourite in this match betting but with retirements rife and secondary drivers more than capable of springing a surprise then there can be plenty of value to be found.
There are plenty of options for those choosing to bet for free on F1 for each race from the first practice session until the chequered flag is waved. In-play betting is a popular choice for Formula One fans given the length of the races and can be an exciting way of using your F1 free bets on the sport by sticking with us here at FREEbets.org.uk.
Some of the other markets available are as follows:
Drivers' winner without Hamilton
Constructor's winner without Mercedes
Individual drivers total season wins
Individual drivers podium finishes
Number of pole starts
And loads more
2017 Race Calendar
| Round | Grand Prix | Date | Winning Driver | Winning Constructor |
| --- | --- | --- | --- | --- |
| 1 | Australian Grand Prix | 26th March | Sebastian Vettel | Ferrari |
| 2 | Chinese Grand Prix | 9th April | Lewis Hamilton | Mercedes |
| 3 | Bahrain Grand Prix | 16th April | Sebastian Vettel | Ferrari |
| 4 | Russian Grand Prix | 30th April | Valtteri Bottas | Mercedes |
| 5 | Spanish Grand Prix | 14th May | Lewis Hamilton | Mercedes |
| 6 | Monaco Grand Prix | 28th May | Sebastian Vettel | Ferrari |
| 7 | Canadian Grand Prix | 11th June | Lewis Hamilton | Mercedes |
| 8 | Azerbaijan Grand Prix | 25th June | | |
| 9 | Austrian Grand Prix | 9th July | | |
| 10 | British Grand Prix | 16th July | | |
| 11 | Hungarian Grand Prix | 30th July | | |
| 12 | Belgian Grand Prix | 27th August | | |
| 13 | Italian Grand Prix | 3rd September | | |
| 14 | Singapore Grand Prix | 17th September | | |
| 15 | Malaysian Grand Prix | 1st October | | |
| 16 | Japanese Grand Prix | 8th October | | |
| 17 | United States Grand Prix | 22nd October | | |
| 18 | Mexican Grand Prix | 29th October | | |
| 19 | Brazilian Grand Prix | 12th November | | |
| 20 | Abu Dhabi Grand Prix | 26th November | | |
Grab your free F1 bet NOW!
As mentioned there are a wealth of options when it comes to Formula One betting so be sure to keep an eye on FREEbets.org.uk to stay aware of all the best odds and offers when it comes to Formula One free bets.
When you have found an offer or certain odds that you really like the look of head over to your bookmaker of choice by clicking on the links on the right hand side of this page, this will take you over to their homepage.
Once there you will need to register to get hold of your free bets, this is a straight forward process that just requires you to fill in your details and then you are ready to go. Click on their sports section and then Formula One which may be under motorsport on some sites. Find your market and click on the odds you want to put the bet into your bet basket and then follow the betting slip instructions to cash in your free bet.
Who are the best ever F1 drivers?
The first formula one season was all the way back in 1950 when Giuseppe Farina won three of the seven races to become the first ever world champion in his Alfa Romeo. The sport has come an awful long way since then and the 22 drivers in the 2014 season now race 19 times all over the globe from Bahrain to Brazil and everywhere in between.
The UK has a rich history in the sport with a British driver winning the world title more times than any other nation. A total of 16 times a Brit has been crowned world champion with 10 different racers claiming the title, Jackie Stewart being the most successful with three championships. The closest competitor is Germany who have won 10 world crowns but they all came from just two drivers; Michael Schumacher who holds the record with seven championships and Sebastian Vettel who won all four titles from 2010-2013.
Lewis Hamilton joined an elite group of drivers to have won the world championship twice with his victory in 2015.
Sebastian Vettel sits alongside Alain Prost in joint third in the all-time list of most World Drivers' Championships with four victories. The two men are one behind Juan Manuel Fangio and three off Michael Schumacher who may well never be caught and is undeniably one of the greatest drivers of all time.
The four titles which Vettel has to his name all come in a Red Bull car and that has moved that company from nowhere up to fifth in the all-time list in terms of Constructors. Ferrari are still comfortably clear in this respect, though, with a whopping 16 world titles to their name since their first back in 1961.
Featured Bookmaker

Today's F1 Tip
Sebastain Vettel to win the Azerbaijan Grand Prix 7/4 with bet365.
Free Bets & Sign-Up Bonuses
Get Betting Offers
Get the latest exclusive offers on bookmaker free bets as they happen - It's private & FREE!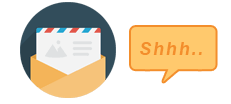 100% Privacy, We will never spam you
Get exclusive offers
Videos
More videos »
Topical Feature Lists
If you fancy a break from the serious side of betting, take a look at our Topical Feature List for a bit of a giggle.
Click Here To View The List »
Betting Blog
View our latest sports articles in our betting blog
Read Our Blog »