SkyBet Free Bets
SkyBet Euro 2016 Offer - £3 free bet every time your team wins!
Rating:

Create an account with SkyBet and place a bet on the outright winner market of Euro 2016 to receive a £3 free bet every time that team wins during the tournament!
So if you're selected team wins all three of their group stage games for example, you will be credited with £9 worth of free bets.
Terms and conditions apply, please see the SkyBet website for details.
That's not all, you'll also join the club - The SkyBet Free Bet Club - that'll get you a £5 free bet every single week. FREEbets.org.uk has teamed up with Skybet to offer all new customers that sign-up a £5 free bet every week.
Simply follow the links or banners below to create your new SkyBet account, where you'll have access to betting markets on all the major sporting and novelty events, from betting possibilities on Football, Horse Racing, Cricket and Golf, to betting on the latest Transfer Specials and managerial races.
Click here to go to SkyBet and claim your offer
Once you have joined SkyBet, place a £5 accumulator on any sport of your choice with combined odds of 5/1 or more before midnight on Sunday.
SkyBet will then credit your account with a £5 free bet by 7pm on Monday, for you to use on any sporting market of your choice.
Do the same the following week, and the week after that, and for every week you place a qualifying accumulator, SkyBet will credit your account with a £5 free bet before 7pm on Monday.
Missed a week? If you miss a week (forget to place your qualifying bet), you'll miss out and lose your place in the SkyBet Free Bet Club. Not to worry, as there's always a way back in, by simply placing a £10 accumulator to rejoin the club.
For full promotional terms and conditions, and to find out more about the SkyBet Free Bet Club, follow the links below to the SkyBet website.
Claiming Your SkyBet Free Bets
Claiming your Euro 2016 SkyBet Free Bet is straight-forward. Simply place your first bet of at least £10 or £10 each way on the outright winner market of Euro 2016. Every time that team wins a game during the tournament, you will then be credited with a £3 free bet to your account.
How to use your £5 Free Bet every week? - Once you have placed your qualifying accumulator on a sport of your choice with odds of 5/1 or more by midnight Sunday, you'll find your £5 free bet waiting in your account by Monday 7pm at the latest. When your £5 free bet has been credited to your account, you can use this on any sporting market of your choice, for example, playing another accumulator on the weekend's football matches.
You can make a selection by choosing one of the sports or events listed down the left of the Sky Bet screen, this will take you to various markets linked to that sport/event.
For example, selecting football from the list will bring up a detailed selection of featured matches for that day. You can choose to back a team to win that match or look at the markets associated with that match. Once you have made your selection, the bet will be lodged in your bet slip which you can change at any time.
Using your Sky Bet free bet is very simple. Every time you make a selection, your bet slip will pop up from the bottom of the screen. You will need to manually enter an amount you wish to bet which will be immediately taken away from your free £5 in the account balance. It's that simple.
Sky Bet Loyalty Scheme - The Free Bet Club
SkyBet have launched their brand new loyalty scheme for rewarding their regular punters, 'The Free Bet Club'. One of the exciting features of the new scheme, is that it's open to both new and current SkyBet account holders, which can earn you a £5 free bet each week.
How the new scheme works is detailed to the left, but its a simple to understand and use concept.
Simply place an accumulator to the value of £5, which can be made up of any sporting selections / markets, and has a combined price of 5/1 or more. Your accumulator must be placed before midnight on Sunday for your bet to qualify. Your £5 free bet will then be credited to your account by 7pm on Monday, which once more, you can use on any sporting / novelty market of your choice.
This will happen week in, week out, for as long as you place your qualifying accumulator. You must keep betting every week to stay in the offer, as if you miss a week, you'll be removed from the offer. Don't fear, because there's a way back into the Free Bet Club, by simply placing an accumulator to the value of £10.
It's important to note, your free bet is only valid for seven days. So once your free bet is credited to your account by 7pm on Monday, you have seven days to use your bet on any event of your choice. Failure to use this within seven days, will result in your free bet expiring.
For full terms and conditions and details on the Free Bet Club, please follow the links above to the official Sky Bet site.
Hand's down, this is one of, if not 'the' best loyalty scheme on the market, and comes highly recommend from the team at FREEbets.
SkyBet 'What if' Offers
Sky Bet runs a range of regular promotions which are designed to offer better value to the customer. The 'What if' offers are a great example of this. Sky Bet 'What if' offers are based around a hypothetical question such as what if a certain player scores in a match, what if all of these teams win their matches or what if someone scores in injury time of a certain match.
This offer changes on a daily basis and will be displayed on the main Sky Bet home screen. Clicking on the 'What if' tab on the promotional box will display the 'What if' offer for the day giving you the option 'bet now'. If you do choose to take the bet then that selection will go straight into your bet slip at the bottom of the screen. The 'What if' offer will also appear on the main page of the sport it relates to.
About SkyBet
Sky Bet was created in 2000 and is primarily the sports betting section of Sky Betting and Gaming. Sky Bet is unique because the company is controlled by BSkyB, a broadcaster. This has allowed Sky Bet customers to be able to gamble through their television as well as over the internet, over the phone or via their mobile telephone.

Sky Bet has enjoyed rapid growth because the site has had a very large bet thanks to the association with BSkyB. The website has always been very slick and simple, matching the brand image BSkyB has developed as time has passed. This allows customers to go onto the site, see the colour scheme and familiarity which leads to trust and a feeling of safety.

Sky customers can have their betting experience enhanced through live streaming links to sports which are broadcast over Sky Sports. This amplifies the live betting experience with the site.

Getting a Sky Bet account is very simple and involves simply following a few links and filling in basic details. New customers are required to register a debit card, credit card or e-wallet with the site but this is precautionary and has no effect on the SkyBet Free Bet offer.

The promotions change on a regular basis and always offer a great level of value to customers who are fans of various sports. Nearly all Sky Bet customers will only ever use this site to gamble.
Get Betting Offers
Get the latest exclusive offers on bookmaker free bets as they happen - It's private & FREE!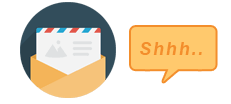 100% Privacy, We will never spam you
Get exclusive offers
Videos
More videos »
Kev Lard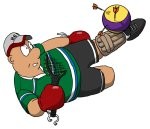 Kev Lard - Comic Strip
Click here to see Kev »
Topical Feature Lists
If you fancy a break from the serious side of betting, take a look at our Topical Feature List for a bit of a giggle.
Click Here To View The List »
Betting Blog
View our latest sports articles in our betting blog
Read Our Blog »