Last Updated : April 25, 2017

Bet-At-Home £20 Sign-Up Offer for 2017
The Bet At Home sign-up offer is for a sports free bet of up to £20, which doesn't sound too bad at all - This is done on a 50% bonus rate of your first deposit, so to claim the full £20 you must deposit £40, with £20 being the maximum you are able to deposit.
Bonus Code Terms & Conditions:
The Bet-At-Home bonus code for the £20 sports bonus is TOPUK
This offer is only available for Bet-At-Home that have registed for an account after 17.08.2015 and had not previously transferred funds into their account
The bonus code must be entered within 10 days of the first deposit
The maximum bonus amount available is £20
Before withdrawal, the deposit must be rolled-over five times and placed at odd s of 1.70 and greater
For full t & c's please see bookmaker's website for details.
Click here to claim your £20 Free Bet with Bet-At-Home
How do I claim my Bet-At-Home Free Bet?
Claiming your Bet-At-Home bonus offer is very straightforward. Once you have created your account, simply click on 'Redeem bonus' in the account management section before and then enter the bonus code.
This is a great offer for casual sports gamblers and those new to online betting as it gives a nice little bonus to help find your way around the site and familiarise yourself with its functions, getting you set to bet on your favourite sport.
Whether you want to bet on your football teams result at the weekend or if you're saving yourself for a tennis or golf major, this is the perfect bonus to set you on your way.
About Bet At Home
Founded in Germany in late 1999 by a pair of local entrepreneurs, bet-at-home went online almost immediately, focussing its efforts on the sports betting side of things. Due to considerable growth in the years since they have expanded to include all the facets of the big online bookmakers with casino, poker and games sections all available to the customer.
The brand may not be too familiar to punters in Britain, but it is a major player on the continent, especially in and around its native Germany. Bet-at-home have sponsored Bundesliga sides Schalke 04 and Borussia Mönchengladbach as well as teams in Poland and Austria, they are also the main sponsors of Bulgaria's premier division A Grupa.
With gross profits of over 56 million euros in 2014, they may not be the biggest name in Britain, but they are certainly capable of becoming one.
What Sports do Bet At Home Offer?
Bet-at-home offers a fantastic range of sports, including some you will struggle to find elsewhere. With whole sections of the site dedicated to futsal, biathlon and bandy, the variety is clear for all to see.

The choice is not limited due to the site's European roots either, there is still plenty of option to bet on cricket, Aussie rules and American football as there would be on any other site.
The likes of darts, snooker, basketball and baseball are all well represented and if you want to bet on handball then this is the place to be with a huge number of wagers available on the sport that is hugely popular in Central and Eastern Europe.
Away from the very serious matter of sports betting, the slightly quirky German sense of humour is on show as well as in the "Society" section of the site with a market on, "When will the first human land on Mars?" If you know of any new technology NASA have got in the pipeline then I would suggest getting in on the odds before 2025!
Once you've settled on your bet, Bet-at-home offer the very popular cash out feature so if you can get your winnings earlier or minimise your losses on a faltering bet. So be it a single bet or part of a multiple, you have greater control over exactly what you're betting on.
Review Of The Bet At Home website
Don't worry about the European base, the whole bet-at-home site is in English and is immediately trying to lure you into a sign up with "It's time for a change" the first thing that pops up on the home page.
The site is quick, slick and easy to use with any sports bet you are looking for easy to find in the menu on the left of the homepage. The same can be said about the casino and games pages which are straight-forward and affective.
There is also a substantial amount of live streaming available on the site although this is dominated by football from around the world.
One issue that sets bet-at-home behind some competitors is the lack of a mobile site on offer. With more and more people choosing to gamble via their smart phones, this is something the company will have to remedy in the near future. Also the site is unavailable for the US market, if it is to expand further they will need to fix this.
As a whole package though bet-at-home has everything you could need (as long as you are in fact at home) and looks a thoroughly impressive outfit.
Free Bets & Sign-Up Bonuses
Get Betting Offers
Get the latest exclusive offers on bookmaker free bets as they happen - It's private & FREE!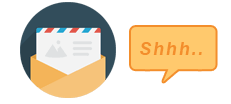 100% Privacy, We will never spam you
Get exclusive offers
Videos
More videos »
Topical Feature Lists
If you fancy a break from the serious side of betting, take a look at our Topical Feature List for a bit of a giggle.
Click Here To View The List »
Betting Blog
View our latest sports articles in our betting blog
Read Our Blog »