Arsenal V AC Milan Preview : It's in Arsenal's hands!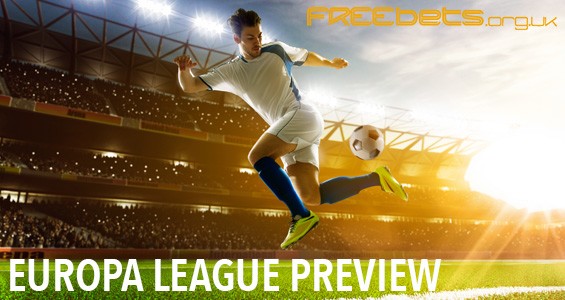 VENUE

Emirates Stadium

TIME

Kick off: 20:05

BROADCAST

BT Sport
See Stats
With every passing game, it's becoming clear just how important the Europa League is for Arsenal now. Much like Manchester United last season, they seemed destined to finish sixth now and the gap between them and Liverpool in fourth is 12 points with just eight games to go. That's a lot of ground they would need to make-up and it's hard to imagine that Liverpool and Chelsea are going to lose that many games, but also hard to envisage Arsenal winning all of theirs. The Europa League is their best avenue back into the Champions League and, of course, that's where the money and attraction for big-name players is. Man United won the competition last year and now find themselves second in the Premier League and with a chance at making the Champions League quarter-finals; it's a blueprint Arsenal would have followed closely. However, standing in their way is Italian giants AC Milan who were left shocked at their 2-0 loss to Arsenal at the San Siro. Can they turn it around at the Emirates Stadium on Thursday night?
Odds of 13/5 are available with Betfair for a draw (£100 free bet)
Time is running out for Wenger
It's all being held together by the thinnest rope in history at Arsenal right now. There's no doubt that the fans are ready for change and while the vast majority appreciate the legacy Arsene Wenger will leave behind in the red half of north London, it's time for him to go. He's failed to change with the times and adapt to the modern game and perhaps worse still, his stubbornness has cost him more players than Arsenal fans would like to count. Ahead of the away trip to AC Milan last week, Arsenal had lost four games on the bounce for the first time since 2002 - yes, 16 years ago - and the 'Wenger Out' brigade were at an all-time high. Somehow, the Gunners turned in a decent away day performance and secured a 2-0 win at the San Siro against a Milan side who had not conceded in their last six games, won five of those games and was unbeaten in their last twelve. That's quite the achievement and Arsenal carried that form on with a 3-0 victory over Watford at the weekend.
Wenger opted to rest some of his key players for that clash at the Emirates and it's clear that the Europa League has gone from backburner to forefront in the space of a few months. The Gunners' backline will still provide plenty of questions that Wenger can't entirely answer before the season is out, but if they play sensible, they should advance in this tie. Milan will have to come at them and at the Emirates Stadium, you do not want to leave yourself open. With Atletico Madrid one of the other main favourites in this competition, Arsenal have to be considered one of the other main contenders and if they can dispatch their Italian foes, they have put themselves in a great position. It's simple, don't concede two goals and they're through. Well, it should be simple; we've seen all too many times with Arsenal this season that they can make hard work of situations that tend to favour them. Will Wenger learn from those previous mistakes and send Arsenal through to the last eight?
Get odds of 7/1 with Paddy Power for Arsenal to win 2-1 (£20 free bet)
Gattuso's guts
Milan have meandered since the mega investment they received two years ago, but they have undoubtedly begun an upward trajectory compared to the sleeping giant they had become. However, they've learned the hard way that you can spend as much money as you like, you need to have the right man in charge to make that money work for you. Look at Manchester City with Pep Guardiola; City had plenty of money and even titles before the Spaniard arrived, but he has truly taken them to the next level. Is former midfield warrior Gennaro Gattuso the man to take Milan to the next level? Probably not, but he is doing a fantastic job in the here and now for a squad that was underachieving before he got into them. Following the 2-0 defeat to Arsenal, Milan bounced back with a textbook 1-0 over Genoa to give them seven clean sheets in nine games and they have cemented themselves in sixth place in Serie A.
In fact, they are only six points behind fourth with a game in hand, so they could feasibly make a run for the Champions League places if they keep up their recent form. The emergence of Patrick Cutrone has been a revelation for the club and expensive acquisitions like Andre Silva and Nikola Kalinic have had to play second fiddle to the Italian wonderkid. Ricardo Rodriguez is a fantastic outlet down the left-hand side and Hakan Calhanoglu is a wonderful creator in the midfield, but the balance of the side has often been questioned. Leonardo Bonucci and Alessio Romagnoli are one of the best partnerships in Europe, let alone Italy, and the spine of the team looks solid when you place the ultra-strong Frank Kessie in front of them. Can Milan come from two goals down to get the victory in London? It's a tall order, and when you consider the fact they have only scored 38 goals in 27 Serie A games - nearly 30 less than Juventus - it gets tougher. A snatch and grab is their specialty, but they need a comprehensive win.
Coral are offering odds of 13/5 for AC Milan to win (£20 free bet)
What they are saying
Arsenal boss Arsene Wenger was pleased with how his Arsenal side performed in Italy and was delighted to see them respond to the four defeats: "At some stage you need to respond and to respond together with a good performance. That's what we did," said Wenger. "It was backs to the wall and we needed to find the mental resources. In one week you do not become a bad team or a bad player. Nothing is permanent in life. We won a game, we are not qualified. We have to finish the job at home. Nothing is 'chiuso' [closed] at the moment. The result will lift the belief in the team a little bit. Because when you lose three in six days [actually three in eight days] it's always very difficult. It's difficult to recover from a defeat in a cup final when you put so much effort in. It's like a boxing match when you are half knocked down and you have to face another opponent before you got up again. When you have big disappointment you forget quickly you have some qualities. Now we want to keep our focus and finish the job next week. That is the target."
Likewise, Gennaro Gattuso was pleased with how is side managed to bounce back from the Arsenal defeat at the weekend and he believes they have learned some lessons from the first leg. "We made a lot of mistakes, we were not compact. Arsenal's quality was higher and we suffered for that. But in football never say never. We will go there and play. It is not finished, although it is very, very difficult. After Thursday, I heard a lot of nattering that you hear in the pub, about how we were lacking something physically, yet here we are coping right through to the 95th minute," Gattuso told Mediaset. "We just got that game wrong against a strong Arsenal side. We realised that and today we responded. We've still got a 30 percent chance of going through and we're not going to London for a holiday. We need to respect our glorious shirts. The league table is finally looking pretty for us. Our objective is there in front of us, but we've got to take things game by game. I was a bit worried because we'd not lost in two-and-a-half months until Arsenal so we were afraid we might struggle after going so long without losing, but the team responded well."
Both teams to score is 8/11 with Betfair (£100 free bet)
FREEbets.org.uk Prediction
Milan will look at this game like they have nothing to lose. The problem is, Arsenal will most likely dictate possession on their own patch at the Emirates Stadium and if Milan are forced to open up and go for the game - which, they will - then Arsenal will surely pick them off in the resulting spaces. That's also not Milan's game; the Italian's are far better at keeping things tight and stealing a goal and most of their games are one-goal margins. They need two goals here to even get to extra time and that's without reply from Arsenal. Arsenal will punish Milan's sense of adventure.
Odds of evens are available with Betfair for Arsenal to win (£100 free bet)
Back To Top
Statistics
Arsenal beat AC Milan 2-0 last week
AC Milan have kept seven clean sheets in their last nine games
Milan have lost just once in their last 14 outings
Arsenal are the second favourites for the competition behind Atletico Madrid