Australian Open Preview : Federer Can Have One Last Hurrah In Melbourne And Sharapova Can Win Again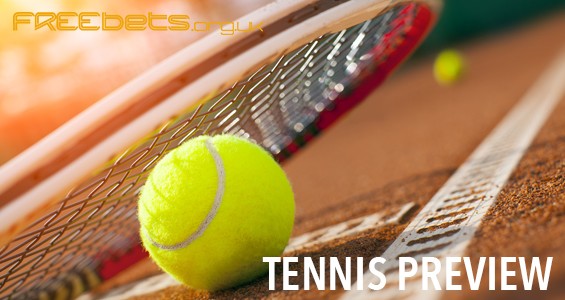 VENUE

Melbourne Park, Melbourne, Victoria

TIME

Sunday January 14th at midnight

BROADCAST

Live on Eurosport
See Stats
It is one of the Wimbledon traditions that the men's and women's champion dance at the end of tournament ball. Such formality does not take place at the Australian Open but if there was a similar protocol Roger Federer and Maria Sharapova would be the first couple on the dance floor. One win would be heralded while the other might not go down well. Federer is hugely popular but Sharapova has been suspended for a substance misdemeanour. Let's hope they don't have two left feet but in any case you can back them or your selection using your bookmaker tennis free bet.
The Australian Open is the most physically demanding and gruelling of the four Grand Slams. There are night sessions when it can be cool but matches are also played in the day when temperatures soar. It's the height of the summer Down Under so fitness and stamina will be required to play deep into the draw. Federer is the men's defending champion and he has won five Australian Opens while Sharapova is a former winner but that was 2008 and there has been a lot of water under the bridge.
Federer has now won 19 Grand Slam tournaments and lost in 10 finals. He has been making finals since 2003 so over 15 years he averages almost two a season. He won the Australian Open three times between 2004 and 2007, won again in 2010 and beat Rafael Nadal over five sets last year. He then won his eighth Wimbledon championship and his current win record is 86.2% in the four tournaments that matter most. Federer (7/4 with William Hill) looked in good nick in the recent Hopman Cup so is tipped to win the Australian this year but sadly Andy Murray will not be taking part.
The British player had to face the agonising decision to withdraw and have surgery on his hip. It's a tough injury to come back from and retirement would not be a huge shock even though Murray is determined to play at the highest level again. Novak Djokovic (5/1 with Ladbrokes) is returning from an extended break and will not be match sharp. Nadal is more at home on clay and the new breed are not yet good enough so it's Roger and out in the winner's circle for one more time.
The younger of the two Williams sisters is not playing in this championship. She is on a break from the sport after having a child but she could be back. British tennis fans will be rooting for Johanna Konta (25/1 with Betfair) even though she has a Hungarian and Australian background. Her career moment was at Wimbledon last summer and she is currently struggling for form which does not augur well ahead of a Grand Slam tournament.
https://www.freebets.org.uk/out/10952
Sharapova (12/1 with Coral) has won five majors but there are some who believe she should not be competing in any others or regular tournaments. She was suspended for a drugs offence technicality but she is responsible for her medication as a professional. However, the player has served her ban and rightly or wrongly is competing in Melbourne. In the absence of Williams, Sharapova has won most majors in the field and she can add to her tally in the Australian Open of 2018.
FREEbets.org.uk Tip
ROGER FEDERER can win another Australian Open.
Get odds of 7/4 on Roger Federer with William Hill
MARIA SHARAPOVA has the game to win the Australian Open
Get odds of 12/1 on Maria Sharapova with Coral
Back To Top
Statistics
The Australian Open was given Grand Slam status in 1924.
It has been played in Melbourne since 1972.
The championship now has a regular date in January and is the first of the four annual Grand Slams for men and women.
There are three show courts holding almost 33,000 spectators in total.
There are 128 players in both singles' draws.
Men's matches are best of five sets and women's matches are best of three sets.
Roger Federer defends his men's singles title.
Serena Williams is the absent ladies singles defending champion.
Roy Emerson and Novak Djokovic have won a record six titles.
Margaret Court has won a record 11 titles but 7 like Serena Williams since the start of the professional era in 1968.