NBA Previews W/C 12/02 : Trade deadline was crazy!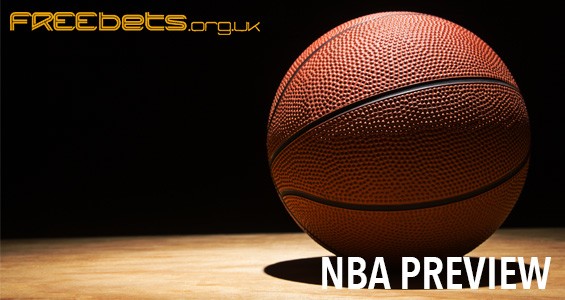 The All-star break is nearly upon us and a chaotic trade deadline has seen many different narratives unfold in the NBA. The Cleveland Cavaliers changed nearly half of their roster at the deadline and they have become a lot more athletic and certainly a great deal younger. The Lakers were also big winners at the trade deadline and now they can chase Paul George and LeBron James in the summer. But, what about this season?
Monday - Pelicans @ Pistons
With DeMarcus Cousins shut down for the season, New Orleans aren't half as intimidating in the postseason and superstar Anthony Davis may be forced to endure another frustrating campaign. Of course, it's not a lock that Cousins will return in free agency, but Davis needs to show how far he can carry this unit without him. For Detroit, they look like they might sneak in the playoffs via the eighth seed and with Blake Griffin, they have a new scoring avenue they previously lacked. Pistons win on home court.
Get odds of 21/20 with Betfair for a Pistons win (£100 free bet)
Wednesday - Cavaliers @ Thunder
Well, just when the Cavaliers looked like an old unit with fading prospects, they shock the world. George Hill, Rodney Hood, Larry Nance Jr and Jordan Clarkson make for a young, more dynamic Cavalier side and all LeBron James ever really needs around him is runners. Only Kevin Love, JR Smith and Tristan Thompson truly survived the cull, but Oklahoma will be their first true test. Carmelo Anthony, Russell Westbrook and Paul George have really jelled together now after a slow start to the season and on their home court, one has to think the Cavaliers will struggle to may the Thunder offensively in this one.
William Hill are offering odds of 21/10 for the Thunder to win (£30 free bet)
Thursday - Warriors @ Trail Blazers
Golden State are 6-4 in their last 10 games, but when the four-pronged attack of Draymond Green, Stephen Curry, Klay Thompson and Kevin Durant are actually playing together, they are still too much for anyone on their game. Portland have Damian Lillard and CJ McCollum in the backcourt who are good enough to score on anybody, but they are relying on Jursuf Nurkic to out-battle the Warriors' forwards, and as good as he can be, that's just not realistic. It's going to be the Kevin Durant show in a Dubs win.
Warriors are available at 1/3 with Paddy Power to win (£20 free bet)
Friday - Lakers @ Timberwolves
L.A. have made great strides under Luke Walton this season and despite a nine-game losing streak at one point, they are one of the top three form teams in the league right now. Adding Isaiah Thomas can only help offensively, but their defence will take a hit. Against a Minnesota side with Karl-Anthony Towns, Jimmy Butler and Andrew Wiggins playing well - and are unbeaten in 13 at home - the Lakers won't win here.
William Hill are offering odds of 2/1 for the Timberwolves to win (£30 free bet)
Back To Top
Statistics
The Cavaliers traded away former MVP Derrick Rose, last season's second-top scorer in Isaiah Thomas and NBA legend Dwyane Wade at the deadline
The Lakers added Thomas and Channing Frye from Cleveland, meaning they can chase Paul George & LeBron James in the summer
The Minnesota Timberwolves have won 13 games in a row at home
The Utah Jazz have won nine games in a row
Both the New York Knicks and the Memphis Grizzlies have lost six games on the bounce
Topical Feature Lists
If you fancy a break from the serious side of betting, take a look at our Topical Feature List for a bit of a giggle.
Click Here To View The List »
Download Our App


CLICK HERE TO GET THE APP »
Betting Blog
View our latest sports articles in our betting blog
Read Our Blog »