NBA Previews W/C 19/02 : All-Star is done!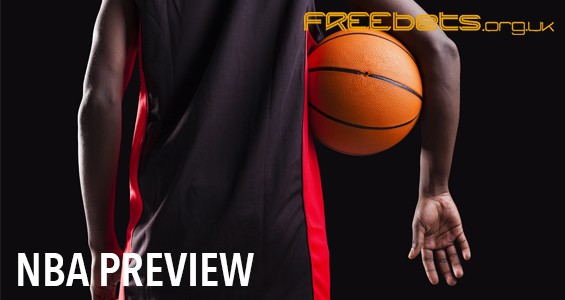 So, LeBron James' team won the All-Star game and the King won the All-Star MVP award. Also, water is wet! But on Thursday night we get back to NBA business with the business end of the season in definite sight. The Cavaliers look renewed since their deadline day trades and plenty of other franchises have points to prove coming down the stretch, but what sides will make the postseason?
Friday - Wizards @ Cavaliers
Man, LeBron James just refuses to age, doesn't he? Despite being 33-years-old, the small forward is still playing some of the best basketball of his career. Now he has the youth of Larry Nance Jr, Jordan Clarkson and Rodney Hood alongside him, as well as a true point guard in George Hill, they have a chance in the playoffs. For Washington, John Wall and Bradley Beal are still two of the most dynamic guards in the league and being just 2.5 games back from Cleveland, they have every incentive to win this game. But, the Cavs are riding a wave of momentum and will win.
Get odds of 1/2 with Betfair for a Cavaliers win (£100 free bet)
Saturday - Celtics @ Pistons
Boston have been phenomenal since Kyrie Irving joined them over the summer and he instantly turned them from a good side to a great one. Before the All-Star break, though, they lost three games in a row - including one to the rejuvenated Cavs - and lost their spot at the top of the Eastern Conference to the Toronto Raptors. They face a Detroit side 1.5 games back from the eighth seed who have just acquired Blake Griffin and determined to make a splash. It's not a good time for the tiring Boston side to face them.
William Hill are offering odds of 9/2 for the Pistons to win (£30 free bet)
Sunday - Spurs @ Nuggets
San Antonio have been without Kawhi Leonard for weeks now and it shows. While a Gregg Popovich side will always run smooth no matter the personal, talent still wins games. Leonard is in the conversation for best two-way player in the league and the Spurs - now bereft of Tim Duncan and saddled with talented but aging players - can't cope without him. They've lost three in a row while Denver looks vibrant with Nikola Jokic on top of his game. He recorded a first-half triple-double before the All-Star break and they've won three in a row.
Nuggets are available at 3/1 with Paddy Power to win (£20 free bet)
Monday - Lakers @ Kings
If the Lakers hadn't just lost three games in a row, they had an outside shot of making the playoffs this season. They've certainly made serious progress since last season and their recent run of form that saw them win 10 of 13 games came largely without star man Lonzo Ball. Sacramento have had a tougher season and have won five games less. Life after DeMarcus Cousins is hard, but De'Aaron Fox is trying. Lakers win.
William Hill are offering odds of 21/10 for the Lakers to win (£30 free bet)
Back To Top
Statistics
Team LeBron won the All-Star game
LeBron James won the All-Star game MVP award
The Toronto Raptors are the new leaders in the east