NBA Previews W/C 26/02 : Can the Rockets win again?!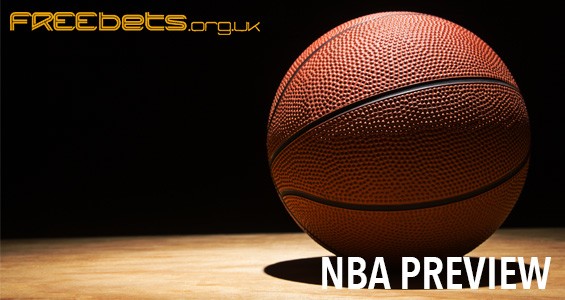 With just over 20 games left in the regular season, the NBA is beginning to reach the business end of their campaign. The Houston Rockets are on an absurd 13-game winning streak, but they are still only 0.5 games ahead of the Golden State Warriors in the Western Conference. The Eastern Conference seems two horse race between the Toronto Raptors and the Boston Celtics for the top seed, but can the new-look Cleveland Cavaliers have something to say?
Tuesday - Wizards @ Bucks
Washington and Milwaukee are two teams firmly in playoff contention in the Eastern Conference and have quite contrasting skillsets. The Wizards have the ultra-athletic backcourt of John Wall and Bradley Beal who can takeover any game they please. But, Milwaukee have potentially the next best player in the league in their ranks in Giannis Antetokounmpo. Jabari Parker and Eric Bledsoe are fine wingmen for the Greek Freak and if he can get on top of Otto Porter Jr, Washington are in trouble. Bucks win
Get odds of 1/2 with Betfair for a Bucks win (£100 free bet)
Wednesday - Rockets @ Clippers
Can anyone stop Houston? Chris Paul and James Harden are playing insane right now and they are by far and away the best backcourt in the league. Conversely, the Clippers are dreadfully missing CP3 since his summer departure and Blake Griffin has since departed the franchise too. At this point, they are only five games ahead of the openly rebuilding Lakers and that's a bad sign. DeAndre Jordan is the only high-value player left on the team and the Rockets will decimate Los Angeles from deep before he can remotely have an impact, and even if he did, Clint Capela is a worth adversary inside.
William Hill are offering odds of 1/7 for the Rockets to win (£30 free bet)
Thursday - Sixers @ Cavaliers
Philadelphia may be a contending team in the east for years to come and they are certainly in with a chance to be a contending team this season. Joel Embiid and Ben Simmons are a productive tandem and if Markelle Fultz had been fit all season, they'd be dangerous. JJ Redick is fine outside option, but their defence is still questionable as a unit. For the Cavs, LeBron James remains the best player in the world by a distance and his new cast is settling in around him nicely. Cavs win incoming.
Cavaliers are available at 2/7 with Paddy Power to win (£20 free bet)
Friday - Timberwolves @ Jazz
Minnesota are making a lot of noise in the Western Conference having surged to third with San Antonio struggling in the absence of Kawhi Leonard. Karl-Anthony Towns, Jimmy Butler and Andrew Wiggins are performing like the big three many had hoped, but Utah present them a difficult roadblock. The Jazz are 2.5 games back from the playoffs, but with Rudy Gobert, they probably have the best answer to Towns in the whole league. Utah can get the job done here.
William Hill are offering odds of 21/10 for the Jazz to win (£30 free bet)
Back To Top
Statistics
James Harden leads scoring with 31.4 points a game
Russell Westbrook leads the league in assists with 10.4 a night
The best rebounder in the league is Andre Drummond with 15.7 a night
Kristaps Porzingis is the leader in blocks thus far with 2.4 a game
Topical Feature Lists
If you fancy a break from the serious side of betting, take a look at our Topical Feature List for a bit of a giggle.
Click Here To View The List »
Download Our App


CLICK HERE TO GET THE APP »
Betting Blog
View our latest sports articles in our betting blog
Read Our Blog »