Sergey Kovalev vs Anthony Yarde Betting Preview : Krusher is incredible value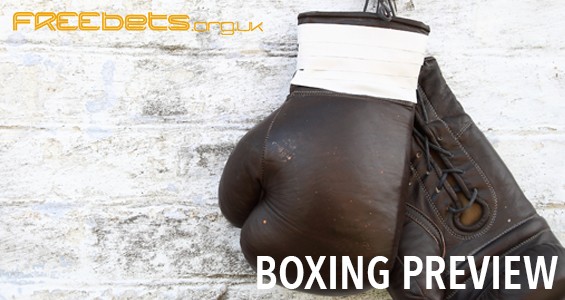 VENUE

Traktor Sport Palace, Chelyabinsk

TIME

7.30pm, Saturday 24 August

BROADCAST

Live on BT Sport
See Stats
Anthony Yarde is making an enormous leap in his level of competition this weekend when he travels to Russia to challenge Sergey Kovalev for his WBO light heavyweight title, and it is unlikely to end well for the Brit in Chelyabinsk.
Yarde (18-0) only made his professional debut four years ago as a 23-year-old, having come into the sport late and only amassing 12 amateur fights. His fearsome punching power quickly transformed him from complete novice into one of the most exciting prospects in British boxing. His highlight reel stoppages caught the eye of Frank Warren who put his promotional powers behind the Londoner and built his name quickly.
Yarde has fought a string of complete unknowns
Now 28-years-old, Yarde has quickly brought up 18 wins, 17 of which have come by knockout. The only contest that went the distance was in just his second pro bout over four rounds. It is an impressive looking record, but it does not bear much close examination.
'The Beast from the East' has fought the level of competition that many will have faced after just four years as a pro with little amateur experience – not a very high level...at all. There is not really a name of note on Yarde's record, in fact, there isn't even a B-level fighter on there. There is no one who has neared world class at any point in their career, not even an ageing former champion, not even a fellow rising star that could go on to reach the top of the game.
Yarde has been blasting out absolutely average fighters from around the globe that are knocking around domestic, or possibly European level if we are being generous. Such names as Travis Reeves, Walter Gabriel Sequeira, Dariusz Sek and Tony Averlant have been Yarde's opponents since the start of last year. If you are not a boxing aficionado and don't know those fighters, then it is not your fault, even the most diehard fans won't recognise that rabble. The British fighter has never faced an undefeated opponent and just two years ago was boxing men with records such as 5-12-1 and 6-1-1.
Kovalev has been at elite level for longer than Yarde has been professional
After all that time spent decimating those kind of opponents, Yarde now takes on Kovelev (33-3-1). The 36-year-old was a world champion before Yarde had made his professional debut, destroying Nathan Cleverly in Cardiff back in 2013. Since then every single one of his fights have been with world titles on the line, all 14 of them.
Kovalev has not won all those world title bouts. The Russian has suffered two defeats to Andre Ward, one a controversial points loss, the second a very disappointing stoppage. However, there is little or no shame in losing to one of the finest boxers of his generation. What was more concerning was Kovalev's seventh round stoppage at the hands of Eleider Alvarez in August last year. The Colombian is not known for his punching power and yet he put an end to the Krusher thanks to a flush right on the chin.
However, while that might leave some questions over Kovalev's ability to take a big punch at the age of 36, he actually looked pretty good in that bout. The Krusher was comfortably ahead on the scorecards and looking fine before being caught by the South American. Sergey returned in February to get that loss back, out-pointing Alvarez over 12 rounds in Frisco in his last outing.
The Krusher is known as a big power puncher, with 28 knockouts on his record, but he is also an excellent boxer. Many thought he had out-boxed Ward in their first meeting, which is a near impossible feat, and we can expect him to do some technical work against Yarde. Kovalev will be well aware of Yarde's immense power, and will give him some respect early the fight, assessing his game and looking for holes in it.
Those holes will certainly appear to a man who has been at the elite level for longer than Yarde has been at any level at all. Kovalev has had some seriously tricky puzzles to solve over his career, with Ward the trickiest of all, but also Bernard Hopkins and Jean Pascal (twice), along with a wide array of fringe contenders. Other than Ward, he has passed these tests, and he will do so against Yarde.
Andre Ward is backing the Krusher
Ward himself has backed his former foe to do just that, telling BT Sport: 'The Kovalev fight is going to be harder than they [Yarde's camp] realise; at the highest level it doesn't matter how well you do mitt work, or how big your muscles are, you have to show that you can fight, that you can take it and dish it to, that you've got the conditioning and the IQ.
'I'm not a fan of a guy facing C-level guys and making a name of himself then jumping to an A-minus guy
'I'm not sure he's fought the necessary guys to prepare him for Sergey Kovalev and I think Kovalev is going to stop him late.'
One of the sharpest minds in boxing, it is tricky to disagree with Ward, but it might not even take Kovalev until 'late' to get his man out of there. It won't be in the first couple of rounds, but Kovalev should be able to add another knockout to his record by around the eighth.
However, there is no need to be that specific in this contest because the bookmakers have been very generous indeed with the odds in this one. Kovalev to win the fight is available at around 4/7, which is a great price in itself, but the Russian being odds-against to win via stoppage is absolutely incredible value and should be backed in a heartbeat.
Back To Top
Statistics
Sergey Kovalev has a 76% knockout ratio
Anthony Yarde has an enormous knockout ratio of 94%
Kovalev made his pro debut in July 2009
Yarde's professional debut came in May 2015
The Krusher has fought in 15 world title fights, Yarde has had none
Kovalev is 3-3 in his last six fights
Yarde has never fought past seven rounds in his career
Kovalev has fought a full 12 rounds four times
The two men have identical height and reach - 6ft and 72 inches
Yarde is fighting in Russia for the first time and only outside of the UK for the second time