South Africa vs England 1st Test 26th - 30th December : England to Bag Rare Away Test Victory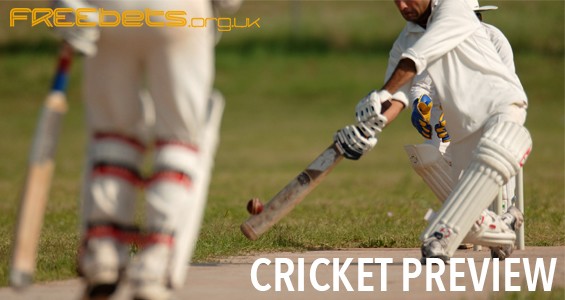 South Africa Vs England 1st Test 26th - 30th December
This game is unique as being one that offers us something we haven't seen for a while. England come into it as favourites to win against a top team away from home. It is probabyl fair to say that the betting reflects the struggles South Africa are having so far, rather than the qulity that England have shown. The Three Lions come here on the back of a series defeat in New Zealand, while South Africa have lost their last five test matches against Sri Lanka and India.
South Africa
The home side are in somewhat of a transitional period right now. They appointed a new head coach just 10 days ago, a big call on the eve of a test series of this size. Their first squad which covered the first and second test matches has a total of six new faces in it pushing for places, two batsmen, two bowlers, one all-rounder and one wicket keeper. Some of those look set to play, and it will be interesting to see how the team copes with so many newcomers coming in and joining them. They won't lack experience as they have plenty of it, but we will see players at opposite ends of the spectrum here, those with big test experience and those with none.
Bowler Vernon Philander has announced he will retire after this test series, so must have been given some kind of nod that he will at least start the first test match of the four taking place, if he was going to be out of the squad he would have probably announced immediate retirement instead.
With the makeup of this squad, skipper Faf du Plessis has an even bigger role than normal. He is the key man in the South African batting line up, and runs from him are vital for their chances but on top of that he will also have to give the new players a chance to shine and show confidence in them, with both the bat and ball. This is a real transitional phase for South African cricket, and you get the feeling du Plessis will play an important mentoring role in it.
England
England continue to learn under Chris Silverwood and will be looking to see improvement in their new patient approach to the game during this test series. However, while learning is good, this represents their easiest task in South Africa for some time, so results are needed. With the bat, Joe Denly scored a century in the warm up game to cement his place and the only likely selection issue will be which two out of Jos Buttler, Ollie Pope and Jonny Bairstow play. With Ben Stokes a certainty to play as the all-rounder, the guess is that England and their new patient approach won't want Buttler, Bairstow and Stokes all together, so that will likely swing things in the favour of Pope to get the nod.
With the ball, England can once again rely on the services of Jimmy Anderson, who came through a three-day warm up game last week to advertise his fitness. He, Stuart Broad and Jofra Archer will lead the way with the ball, Ben Stokes will play the all-rounder role and the final spot is up for grabs. It may not go to a spinner either, so Jack Leach could miss out here on a pitch that traditionally does nothing for spinners, but does seam a little. Chris Woakes and Sam Curran are likely to fight it out for that spot while Mark Wood is given another week to gain fitness.
The only thing that could change this is that both Archer and Broad have been hit with an illness bug, if either continues to have problems their participation may be in doubt, although they have been seen bowling in the nets recently.
The Pitch
We usually don't see too much spin here, so both teams could come into the game with an all-seam attack. The general belief is that the pitch will offer something to the bowlers throughout the entire five days, although it is more likely to cause the ball to misbehave as it breaks up towards the end of a test match. For that reason, this is usually a pitch where the winner of the toss will choose to bat and hope they can bat long before taking advantage of a crumbling surface at the back end of the test match. From 21 tests here, we have only ever seen three draws and with good weather predicted, the chances of a draw look pretty slim.
Our Verdict
While England still have a lot to prove, especially away from home, it is probably fair to say that they don't quite have as much to prove as South Africa. They are in a real transitional period right now, with a mixture of faces coming in and trying to stake their claim for a regular test spot. They will eventually work out who deserves to be in the team but for now they look beatable. We are siding with the visitors England to land a confidence boosting win in the first test match, which begins on Boxing Day.