Swansea V Tottenham Preview : Spurs need a trophy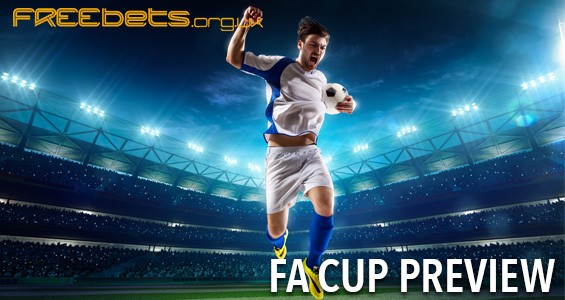 VENUE

Liberty Stadium

TIME

Kick off: 12:15

BROADCAST

BT Sport
See Stats
After their exit in the Champions League and finding themselves 20 points behind runaway league leaders Manchester City, the FA Cup has suddenly become a competition of great importance to Mauricio Pochettino and his troops. For as talented as Spurs clearly are, the murmours that they haven't won anything under Pochettino with the talents like Harry Kane, Christian Eriksen and Dele Alli have not gone unnoticed; Arsenal have even won three of the last four FA Cups. Spurs need to win something if they want to keep ahold of their best players and justify their status as a top side in England. They are currently five points clear of Chelsea in the race for the top four and there is no doubt cementing their spot in the top four places, and thus Champions League qualification, will take precedence above all else. For Swansea, it's the polar opposite. Their Premier League survival supersedes everything else and being that they are only four points from safety at the moment, they are far from out of trouble with eight games remaining. On Saturday lunchtime
Odds of 7/2 are available with Betfair for a draw (£100 free bet)
The Carvalhal effect
Swansea looked like they were heading for relegation and fast under Paul Clement and that was a great shame considering the tremendous impact he had on them last season. Signings like Wilfried Bony and Renato Sanches, as exciting as they seemed at the time, simply did not live up to the billing and with creative staple Gylfi Sigurdsson now plying his trade at Everton, it was down to the likes of the inexperienced Tammy Abraham to sort the club out. Naturally, he and his teammates couldn't, but the Portuguese boss' arrival at the club has inspired some players who had previously drastically underperformed. Andre Ayew returned to the club in January from West Ham for £20 million and that immediately gave them some much-needed firepower. Since then, the Swans have seemed much more dangerous and with the recent 4-1 win over West Ham, there is no doubt that they have the tools to fight it out in a one-off cup tie. The fact that they concede goals so readily is a clear concern, but with Harry Kane sitting on the sidelines, their prospects have been significantly increased.
Get odds of 6/1 with Coral for Swansea to win (£20 free bet)
Empty trophy cabinet
What good is it having a new stadium and one of the best teams of their generation if they can't win anything? In Harry Kane, Spurs have a striker that was more deadly in 2017 than Lionel Messi and Cristiano Ronaldo. The hitman has 35 goals in 39 games this season but after hurting his ankle ligaments once again against Bournemouth at the weekend, it looks like Spurs are going to have to do without him for a while. Fernando Llorente is likely to deputise, but with Dele Alli, Lucas Moura, Christian Eriksen and Erik Lamela behind him, Mauricio Pochettino still has a supporting cast full of goals. In fact, Spurs turned the game around against Bournemouth after Kane went off injured; so the 'one-man team' that Pep Guardiola insinuated at the beginning of the season seems wider of the mark than many might have thought. They are currently five points clear of Chelsea in fifth place and thus, they have some breathing room inside the ultra-lucrative top four. However, there is no denying that their fanbase is desperate to acquire some silverware and Pochettino knows that if he can do that, Spurs can take the next step.
William Hill are offering odds of 1/2 for Tottenham to win (£30 free bet)
What they are saying
A lot of big clubs have taken the FA Cup for granted in the past few years - which you could argue allowed Arsenal to win it three times - but Pochettino is firm in his belief that Spurs want to win trophies and respect the competition: "We are a team that respects everyone," he said. "For us, all the competitions are important. I'm tired of explaining, but football is about 24-25 players, it is about the quality of effort, and we are going to rotate because we trust in all the players. For me, it is the same whether it is Newport or another Premier League team. We take the competition very seriously, and of course, we are going to put our best starting XI to try to win the game. It is not important, the names. We are Tottenham and we must win. Of course we want to win [a trophy]," he said. "Because to win a trophy, I won as a player, and I know how you feel after a win. But I am not obsessed to win, win, win, win. To win, we need to create a strong team, a strong mentality. For that you need time. And in the next few years, if it all continues like this, we will be one of the contenders to win trophies, sure."
Carlos Carvalhal has turned Swansea completely around since his arrival and English defender Alfie Mawson believes be could be a late candidate for Manager of the Year: "He's done something right, hasn't he? Whatever he's done, it's working. We're feeding off him. He's funny, he's a laugh, but when he gets down to business, he means business. We've got so much respect for him. He's got so much respect for us. Whatever he's doing, long may it continue. He's a character, he's funny and he's so full of energy. He is doing so much, he is with us all the way and we've just got to continue it."
Both teams to score is 6/5 with Betfair (£100 free bet)
FREEbets.org.uk Prediction
If Spurs are taking this game seriously, then they have to be the heavy favourites. In a game of all-out football - one which Swansea only know how to play, Spurs are the far superior outfit. Swansea will be more concerned with surviving than making progress in the FA Cup, but claiming some silverware matters a great deal more to Spurs at this juncture and certainly their fans. Even with Harry Kane out, Spurs have enough in their locker to beat the Swans. Carlos Carvalhal has inspired the Welsh side to look past their capabilities and this will be more of an open tie than one might think, but that will end up being to the home side's detriment.
Odds of 13/5 are available with William Hill for Spurs to win and both teams to score (£30 free bet)
Back To Top
Statistics
Spurs are 30 points clear of Swansea in the Premier League
Harry Kane has scored more goals this season than Swansea's team
Tottenham needed a replay to get past Rochdale in the last round
Swansea beat Sheffield Wednesday - Carvalhal's old side - in the last round