Tyson Fury vs Otto Wallin Betting Preview : Another short night for the Gypsy King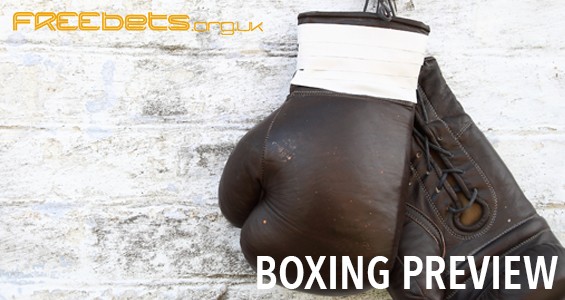 VENUE

T Mobile Arena, Las Vegas

TIME

4.30am, Sunday 15 September

BROADCAST

Live on BT Sport
See Stats
Tyson Fury's circuitous route back to a world title shot continues on Saturday night when he takes on the unknown, unfancied and, soon to be outclassed, Otto Wallin in Las Vegas.
Fury (28-0-1) signed a new television deal with American broadcaster ESPN earlier this year and in his promoter's infinite wisdom, the best way to use this new level of exposure has been for him to fight two complete nobodies in 2019.
The Gypsy King stepped through the ropes at the MGM Grand in June and comfortably beat Tom Schwarz, stopping him in the second round and making something of a mockery of him even in that short time. He now takes on Wallin (20-0) who is of a similar standing to Schwarz, coming in with an impressive-looking unbeaten record, but against a string of low-level fighters and the Swede has proved little or nothing in his career so far.
We are all waiting for Fury vs Wilder II
At other parts of Fury's career these opponents would be acceptable and make a level of sense, but it is passing time in the prime of his fighting life which should be being used much more wisely. Fury fought Deontay Wilder for the American's WBC heavyweight title in December last year in one of the greatest heavyweight bouts in recent memory. The Gypsy King out-boxed the Bronze Bomber for the vast majority of the 12 rounds, but Wilder's immense power put Fury down twice, and this was enough to earn the champion a draw and keep hold of his title.
The stock of both men had never been higher and a rematch seemed to be the only fight that made sense, but that has not come to pass. While Fury has killed time with Schwarz and Wallin, Wilder splattered Dominic Breazeale and will rematch Luis Ortiz after beating him last year – utterly pointless. When the Brit and the American come through these fairly minor tests, they will rematch next year, with their stock and exposure pretty much the same as it was at the start of 2019.
The question is, can Otto Wallin throw a spanner in the works the size of which Andy Ruiz provided against Anthony Joshua in June. AJ was in a similar spot to Wilder and Fury, passing time against massive underdogs before taking on the biggest names in the division, but he failed to do what was needed of him, and fell to an enormous upset. Ruiz now holds the WBA, WBO, IBF and IBO heavyweight titles, and while those riches are not on the line for Wallin, he can insert his name into the upper echelons of the division with a shock victory.
The 28-year-old is Sweden's best heavyweight, but he has not had to do a lot to prove that. His best win came last year when he beat his compatriot Adrian Granat for the EBU European title in a comfortable 12-round victory. A good win for Wallin, but Granat is a number of levels below Tyson Fury and the step up from that bout in Sundsvall, Sweden to the T Mobile in Las Vegas is an almost unfathomable void.
When Ruiz upset Joshua, he had been on the scene near the top of the heavyweight division for some time. The Mexican-American had fought for a title before, narrowly losing to Joseph Parker in New Zealand. He was unfancied, but a credible opponent at world level, Wallin may have an undefeated record, but he has done nothing to show that he can hang with elite heavyweights.
Even at the poor level he has been boxing, and it really is low-level stuff, he has not shown great knockout power, stopping 13 of his 20 vanquished foes. The other recognisable name on his record is Raphael Zumbano, who also took him the distance over 10 rounds. Something of a heavyweight journeyman, since that 10-rounds, Zumbano has been stopped in the first round by Alexander Ustinov and Filip Hrgovic, not fighting since that loss to the Croatian two years ago.
Wallin does not know what he is in for
Wallin is a giant of a man by most people's standards, at 6'5.5", but not by Fury's standards, who will tower over him at 6'9". The Brit will also take a substantial reach advantage of 7 inches into the fight. These are disadvantages the Swede is not used to dealing with, especially against someone who is skilled enough to use them to his advantage. Adrian Granat was taller than Wallin, not by as much, but he had an advantage, he just wasn't good enough to use it properly.
Fury will be using his jab and movement to keep Wallin away and the underdog will find it extremely difficult to get near him, never mind land anything clean on the Gypsy King. Even if the Swede can get one through the defences, it is not clear that he has the power to cause serious issue for the favourite.
It's heavyweight boxing and there is always the chance of an upset, but this looks to be just like the previous fight for the former undisputed champion, a Champions League-level fighter against a League One opponent. The only thing that can undo Fury is over-confidence and being lackadaisical, which is a possibility, but with so much on the line next year, and his unreal talent, it should not be an issue.
Fury is a best price of just 1/25 to win this fight. Something that the promoters should really look at and be ashamed about. What is the point of putting a man of Fury's calibre in a fight of this nature? The ticket sales and television figures will, hopefully, prove that people are just not interested, but that is a whole different argument. What we are looking for is value.
The most appealing price is for the Gypsy King to enjoy a very short night's work, much like he did against Schwarz. The German was game, but he was quickly befuddled by Fury's movement and wilted fast under a barrage of punches from angles he hadn't seen before. We can expect the exact same from Wallin.
Fury has never been a one-punch knockout artist, but he is looking to put on a show and he will get the Swede out of there early with pace, combinations and skill.
Back Tyson Fury to win in rounds 1-6 at 7/5 with Unibet
PLEASE NOTE: This article expired on NaNth undefined NaN and is now for reference only.
Any odds quoted are at time of writing and will need to be checked by you on visiting the bookmaker's website.
18+. Terms & Conditions Apply. Please Gamble Responsibly.
Back To Top
Statistics
Tyson Fury has 20 knockouts from 28 pro wins, a ratio of 69%
Wallin has just 13 knockouts from 20 wins at 62%
Fury has a 3.5 inch height advantage
The Brit also holds a seven inch reach advantage
Fury has boxed 174 rounds to Wallin's 90
Tyson Fury has been down four times in his pro career
Otto Wallin has never been put down
Fury is rated number four in the world at heavyweight by Boxrec
Wallin is down at number 46, for context, Dereck Chisora is number 12
The Swede is the younger man by nearly three years